Skip to content
UChicago Medicine selected as Chicago's only official NIH network site researching stroke and dementia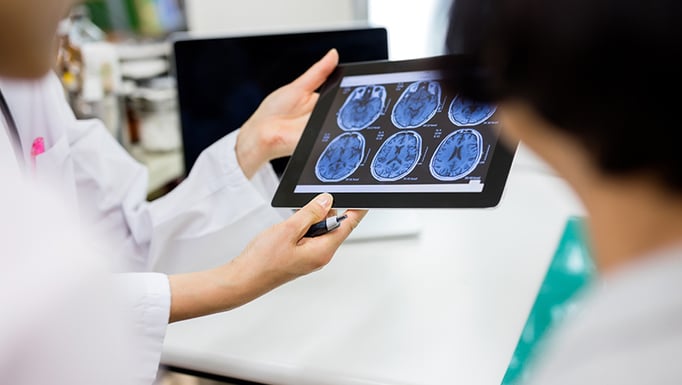 The National Institutes of Health (NIH) launched a national network in February to learn more about the causes of post-stroke cognitive impairment and dementia. The group is named DISCOVERY Network, or the Determinants of Incident Stroke Cognitive Outcomes and Vascular Effects on Recovery Network. The University of Chicago Medicine is one of 30 clinical sites in the network and the only site selected in Chicago.
Currently, about 30% of stroke patients develop dementia. Yet, researchers understand very little about why.
Researchers across the network plan to enroll 8,000 patients with an emphasis on recruitment from diverse populations in the United States, including African Americans and Hispanics, two populations with health disparities.
The patients will be followed for two or more years and undergo cognitive assessments, brain imaging, genetic analysis and fluid biomarker testing. Study leaders, including UChicago Medicine Chair of Neurology Shyam Prabhakaran, MD, MS, hope to better understand the risk factors that lead to vascular cognitive impairment and dementia (VCID), early stroke recovery and approaches to prevention.
Through this large study, the researchers will attempt to determine which specific stroke events result in dementia and look at a variety of other clinical causes contributing to this condition.
The DISCOVERY network is jointly supported by the NIH's National Institute of Neurological Disorders and Stroke (NINDS) and the National Institute on Aging.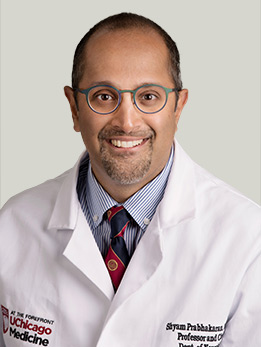 Shyam Prabhakaran, MD, MS
Shyam Prabhakaran, MD, is the Chair of the Department of Neurology at UChicago Medicine. He is an internationally recognized leader in vascular neurology and stroke research and treatment, and has led projects focused on uncovering the underlying causes of recurrent strokes, improving stroke care, and optimizing patient outcomes and recovery.
See Dr. Prabhakaran's bio
Neurology & Neurosurgery Articles