Skip to content
Center for Quantitative Biology and Human Behavior established with gift from Sanford Grossman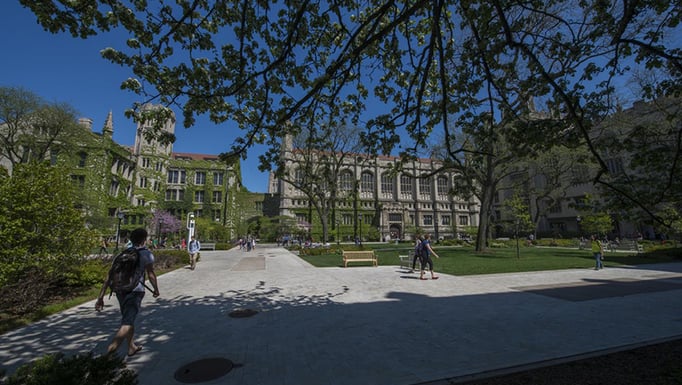 The University of Chicago has received a gift of $10 million from Sanford Grossman, AB'73, AM'74, PhD'75, to establish the Center for the Study of Quantitative Biology and Human Behavior. The center's objective is to leverage the power of genomics and neuroscience to contribute to understanding about fundamental questions of complex individual and social human behavior.
It will build upon rapidly evolving experimental and analytical approaches in the biological sciences to explore individual and collective behaviors that both drive the emergence of higher-order social structures and are shaped by them. A key feature of this interdisciplinary center will be the interaction of leaders in quantitative biology and neuroscience with researchers in the social sciences, humanities, Chicago Booth and the Law School.
The new center will work closely with the Grossman Institute for Neuroscience, Quantitative Biology and Human Behavior at the University to expand and enhance neuroscience efforts across the entire University. The Grossman Institute was established in 2011, also with a gift from Sanford Grossman.
Neurology & Neuroscience Related Articles