Skip to content
Breast Health: Expert Q&A
UChicago Medicine radiologist Kirti Kulkarni, MD, and genetic counselor Feighanne Hathaway, MS, CGC, talk about breast screening mammography, other breast imaging technologies, the role of genetics and family history in breast cancer risk and prevention, and more.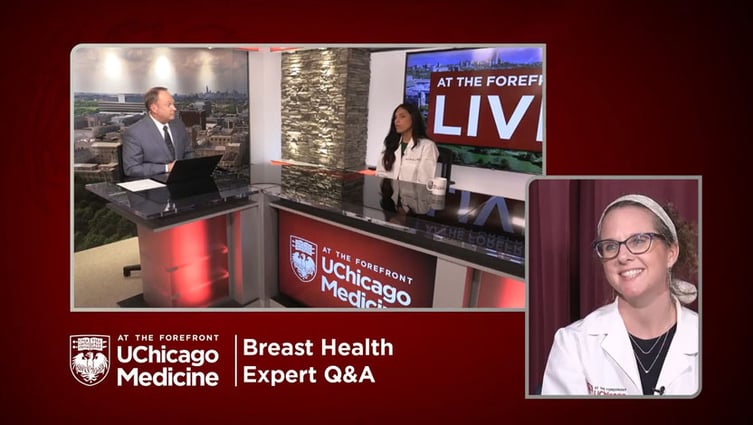 Does your face mask fit properly?
Infectious diseases expert Dr. Emily Landon explains that focusing on the fit of your mask is the best way to stay protected and prevent the spread of COVID-19.