Skip to content
10 things to know about the COVID-19 vaccine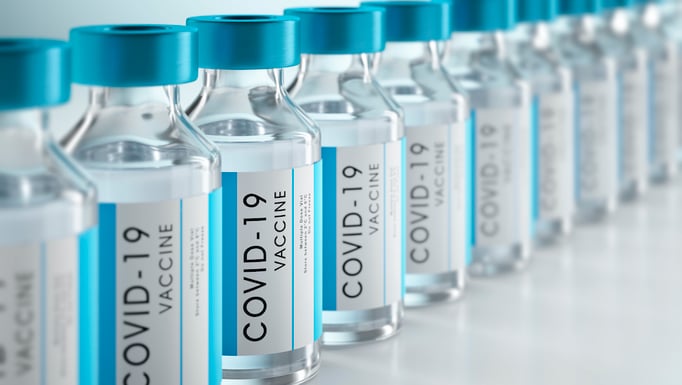 Thanks to COVID-19 vaccines, there's finally light at the end of the long pandemic tunnel. But as the nation races to reach herd immunity, many people still have questions. Here are 10 things you need to know, based on interviews with the University of Chicago Medicine's infectious diseases and vaccine experts.
1) The vaccines are new. The science isn't.
It's the first time mRNA technology — found in Pfizer-BioNTech's and Moderna's vaccines — has been used for immunizations. But other mRNA therapeutics are already in use. The pandemic let scientists build on decades of research to quickly manufacture safe and effective vaccines.
2) Two vaccines were tested at UChicago Medicine.
Before being OK'd by regulators, vaccines were tested in large-scale clinical trials for safety and efficacy. They included tens of thousands of people of different ages, races, sexes and health conditions. UChicago Medicine scientists conducted some of this research, recruiting patients for Johnson & Johnson and Moderna trials.
3) The best vaccine is the one you get first.
You likely won't get to choose your vaccine. Instead, experts say you should get whatever's offered first. All have powerful protection against severe COVID-19.
4) Don't get other immunizations around the same time.
You don't want to get another vaccine two weeks before or after your COVID-19 injection. That ensures your body builds the best immune response to keep you safe.
5) Allergic reactions are rare.
You'll be monitored for 15 minutes after your vaccine, or for 30 minutes if you've ever had a severe allergic reaction. Staying put means you can get medical attention right away if something goes wrong. You can still get vaccinated if you have seasonal or food allergies.
6) Don't stress about side effects.
Short-term side effects can be strong — particularly within 24-48 hours — but they go away quickly. Even though the vaccines are new, scientists feel confident they won't pose long-term risks. That's because almost all long-term vaccine side effects start within the first six weeks. Safety data for COVID-19 vaccines extends well beyond that.
7) They may impact your mammogram.
The COVID-19 vaccines may briefly enlarge your lymph nodes. Radiologists say people should consider scheduling routine screening mammograms before their vaccine or wait 4 to 6 weeks after their final dose. This gives lymph nodes time to return to normal and prevents unnecessary follow-up scans or biopsies. But if you see new breast issues or you need diagnostic scans, get care ASAP regardless of your vaccine date.
8) You might still get sick.
There have been limited "breakthrough cases" after vaccination. We're learning more, but there's good news: Vaccinated people don't get nearly as sick and it appears they're less likely to transmit COVID-19. Still, be careful. You can get sick and expose others while you're not fully protected, which doesn't come until 14 days after your final dose.
9) You'll have to get vaccinated again.
We're learning how long protection lasts in real time, thanks to clinical trial participants who were vaccinated months before everyone else. However, it's safe to assume you'll need to get another dose at some point.
10) Masks and social distancing aren't going away.
Vaccines make you immune, not invincible. As cases decline and vaccination increases, close contact with others gets safer. But until we reach herd immunity, expect to wear masks and practice social distancing.
Learn More About COVID-19