Skip to content
COVID-19: Preparing for a safe summer
Even as Illinois slowly re-opens for business, it is clear COVID-19 isn't taking a summer vacation. Typical activities – such as eating on patios, exercising outside or traveling – must be approached with newfound caution to keep ourselves and our loved ones safe from COVID-19 and to avoid spreading it to others.
Here are answers to frequently asked questions about how to stay safe this summer.
Gathering with friends and family
Restaurants
Protests and demonstrations
Religious services
Outdoor activities and exercise
Traveling and public transportation
Medical care
Gathering with Others:
Now that more businesses are opening and most states are lifting stay-at-home mandates, what precautions should I take to prevent coronavirus transmission when I leave my home?
Fortunately, we know a lot more about COVID-19, the disease caused by SARS-CoV-2, and how to prevent infection now than we did in March, which should help us safely do more things outside of our homes. It's also important to remember that higher case rates in your area will increase the risk of any activity. So, be sure to check regularly.
We know that people can spread the virus even before they develop symptoms, and that some infected people will never feel sick at all. This is a big advantage for the virus because we can't tell by looking whether someone is contagious or even tell if we ourselves are contagious. We also know that quick, casual contact with an asymptomatic COVID-positive person is unlikely to result in infection and that being outside reduces the risk of transmission.
For these reasons, we should take the following precautions when leaving home:
Wear a mask whenever you are around other people besides your "quarantine family," the people you live with and trusted individuals with whom you have regular close contact.
Keep 6 feet of distance whenever possible, even when you are wearing a mask.
Clean your hands regularly for 20 seconds in warm, soapy water.
Stay home if you are sick at all and follow instructions to stay quarantined for 14 days after being exposed to someone with COVID-19.
What kind of mask should I wear in public?
Fabric masks are recommended for most people to wear most of the time when out in public. These work best when everyone has one on. While fabric masks aren't perfect in being able to protect you from someone with COVID-19, they go a long way toward protecting others from you in case you are contagious. If you are in a high-risk group and you need to be around other people who aren't wearing masks, you may want to wear a medical mask like a surgical mask or an N95. But be careful about reusing them because the outside can get contaminated if those around you have COVID-19 and aren't wearing masks. These masks can't be washed or cleaned the way fabric masks can.
Most of the time, a good fabric mask should be your companion. That means at least two layers of tightly woven cotton or silk that fits snugly around your face. Your breathing may feel different, but it's OK if air puffs out around the top or sides when you breathe out, which happens even with medical masks. Masks are like clothing for your face: they keep you covered when you need an additional layer of safety, like gloves or a hat in winter. Even if you find it burdensome, hot and uncomfortable, you will get used to it. And don't forget to wash it regularly!
If you can't wear a mask for medical reasons, you should invest in a clear plastic face shield that wraps around your face and covers your eyes, nose and mouth. These are cheap and easy to make and can be disinfected between uses.
Do I need to wear gloves in public to prevent coronavirus spread?
You can't get coronavirus through your skin so gloves aren't really adding any benefit if your skin is intact. Sometimes, they may be helpful in limiting the amount of COVID contamination you get on your skin in a short-term, high-risk situation (like cleaning up the room of a person in your home who has COVID-19 or riding on public transportation). But, if you wear them for an extended period of time (on the bus, to the store, and then back home again), you will accumulate the same amount of dirt and germs on the surface of the gloves that you would on your hands, except you probably won't clean your gloved hands as frequently. Evidence shows that you are still likely to touch your face, rub your eyes, or adjust your mask with your contaminated gloves. For most people, I would strongly recommend skipping the gloves and sticking to frequent hand cleansing instead.
If I gather with a small group of friends or family outside my household, how best can I prevent coronavirus transmission?
First of all, you need to understand that spending time with another person up close (less than 6 feet away) and unmasked means you are sharing your infection risk with them, and they are sharing theirs with you. In areas where case rates are decreasing steadily, the risk is probably low, as long as you keep your up-close, unmasked friend and family group limited.
That said, there is a big difference between spending a couple of hours hanging out with your best friend inside having lunch (inside, up close, unmasked) and going for a walk outside with your friends while wearing masks. In general, outside is better than inside, and masks are better than not (sorry, cocktails and barbecues). If you have high-risk individuals in your household or quarantine family (anyone you routinely spend time with up close and unmasked), then you may want to be more careful about other contacts. And if you've had a recent exposure to COVID or have been to an event or party where you might have been a little less safe than originally planned, you should avoid spending time with anyone up close and unmasked.
Are there any specific precautions for gathering with others to eat outside at restaurants or public places?
Eating is tricky because you have to take off your mask and so do the other people eating around you. So, first and foremost, insist on distance. Outside is best because there is unlimited airflow and ventilation, but inside can be okay as long as there is plenty of space and good ventilation. You also want to be choosy about where you go out to eat. Pick a place that has a good COVID safety plan that includes hand hygiene, masking, keeping sick staff away from the workplace, distance between tables and cleaning of tables between occupants. Make sure you see evidence of this policy actually being followed when you get there. If the staff are wearing masks, cleaning tables, washing their hands, and being careful, then they are less likely to be sick and, subsequently, you are less likely to get sick after eating there. Plus, you will be spending your money on a business that protects and values it's workers, and that's very important!
Is it safe to send my children to day care or camp this summer?
From day care and camps to hugging and playdates, learn more about how to keep kids safe from COVID-19 this summer from Dr. Allison Bartlett.
How best can I protect myself and others from coronavirus while attending outdoor protests or demonstrations?
Outdoor protests and demonstrations are a big part of our democracy, and we need a way for everyone to be able to express themselves in order for our country to be the best it can be. However, gathering in large groups outside is a bit risky right now. We just don't know how safe protests are or how effective transmission of COVID will be in these settings. For now, everyone should definitely wear a mask and be as distanced as possible. If others around you aren't wearing masks, it's even more important that you choose the most effective mask you can find and add eye protection (like a face shield) because virus particles from someone's mouth or nose can enter through your eyes. Try to keep your distance from others whenever possible, and clean your hands as often as you can. Try to stay away from any tear gas, as this can make people cough and sputter, and the natural instinct is to remove your mask. That would definitely be a high-risk situation if the affected person was contagious with COVID.
After the protest, consider yourself potentially exposed, and limit your contact with others. Especially avoid being up close and unmasked for two full weeks. You should also get tested about five to seven days after the event so if you do have a low-symptom case, then your contacts can be notified and quarantined to prevent spread to more vulnerable individuals. Lastly, if you are in a high-risk group, don't join protests. Look for other ways to express yourself, including car caravan protests. Like everything else, we need to think outside the box and find new ways to influence power and policy without having to take on personal health risk in the process.
Are there any special precautions I should take while attending religious services? Is it safe to sing or chant aloud?
I know many people are looking forward to re-joining their religious communities, but it's important to be really careful. Singing and chanting are some of the highest-risk things that we can participate in during this pandemic. There is good evidence that pre-symptomatic and asymptomatic people can spread COVID far and wide when singing. For this reason, always wear masks in gatherings, especially if there will be singing or chanting. Choose outside services instead of inside ones and the least crowded possible. Make sure your organization has a good policy about not allowing symptomatic people to join services. Keep distance between each other whenever possible and, if you are high risk, consider joining from home via the internet until we know more about how to worship safely.
Is it safe to give someone a hug without spreading coronavirus?
A quick hug between friends and family is usually safe. Wear a mask, clean your hands, and hug away! But if you or the other person is ill or recently was exposed to COVID, then you might want to still skip it for now.
Outdoor Activities and Exercise
Overall, outdoor activities are safer than indoor because they allow us to keep more distance from others and have much better air flow. That said, we must still be careful when engaging in activities up close or unmasked, even when outside.
Is it safe to exercise outdoors on my own, including running and playing sports? Do I need to wear a mask while exercising outside in group classes?
Exercising outdoors is certainly safer than in a gym. You needn't wear a mask if others are sufficiently far away (about 6-10 feet), even if you are in a class, but you need to bring a mask with you for anytime you are congregating more closely.
Is it safe to go swimming during the coronavirus pandemic?
While pools are low-risk because the chlorine inactivates COVID-19, pools can get crowded quickly. So, it's wise to take some precautions. Using public pools for recreation is still not allowed in Illinois; when they do open, there will be limits on attendance. I'm a big fan of swimming for exercise, and this is OK as long as you follow any rules about how many people are allowed at a time and use good judgment. Also, move with purpose, and don't hang around the pool deck or locker room unless you can keep your distance from others. For private pools, all the same guidance about other activities (such as eating) applies here as well.
For open-water swimming, as cities and states open up venues, the challenge is practicing social distancing while ensuring you're not in an open lake or ocean by yourself. Safety first, and it's more than just infection risk at play here.
What precautions should I take if I plan to go camping or stay at a campground?
Camping may be a great option for vacation this summer, but, like in other scenarios, you should make sure the campground has good policies that make sense, and see if people are following these guidelines when you get there. Have a plan B in case you don't feel comfortable. If you're planning on camping this summer, please also review the Illinois Department of Natural Resources' COVID-19 guidelines.
Travel
As of July 6, the city of Chicago enacted an Emergency Travel Order for those who are traveling to or from states with surges in COVID-19 cases. Be sure to check this evolving list frequently and follow the city's guidance as it relates to all travel.
Before taking any trips this summer, you should also consult the Centers for Disease Control and Prevention (CDC) travel resources. Here, you'll find information on traveling safely within the country, as well as which countries have travel restrictions or mandatory quarantine periods if you're traveling internationally.
If you are taking a plane, a train, or another shared transportation to your destination, remember the three Ws: wear a mask, watch your distance, and wash your hands. Remember, if others around you are not wearing a mask, you should put on a face shield for more protection. Carry hand sanitizer with you, and use it frequently.
Treat hotels like any other business, and check before you book to make sure they have a good COVID policy and that people are following when you get there. In the lobby, guests should be wearing masks, and seating should be socially distant. In the hallways, housekeepers should also be wearing masks and should have virucidal cleaners to use. Elevators should have occupancy limits and so should shared amenities like pools and exercise rooms. This is also a great time to splurge on room service so you don't have to be eating indoors and unmasked around others.
What are the best practices for someone who must take public transportation?
Traveling on public transportation or in other group settings remains a risk because you're in a confined location with other people who may be sick. Many public transportation authorities have increased the frequency of cleaning buses and trains, but they can only do only so much cleaning. If you must travel by bus or train, hand hygiene and not touching your face until after you've washed your hands are important ways you can prevent spread. You should also wear a fabric mask the entire time and consider adding a face shield, especially if others are not wearing a mask. These practices not only can keep you from unknowingly spreading germs, but they also can help protect you if someone else is sick. Wearing a mask also helps to keep your hands off your face. Lastly, keep your distance from others as best you can, and if you do need to be close to someone, let it be someone wearing a mask, if you can. While fewer people are riding buses and trains these days, it can still be worth it to wait for an even less crowded vehicle.

It's important to note that some people, including healthcare providers and retail workers, have to take public transportation to get to work or to do grocery shopping. Those who don't need to take public transit should not use it, so that people who have to take the train or bus can spread out inside and reduce their risk. Our behavior can really affect what happens to everybody else in society, and it's a time for us to realize just how interconnected we really are. This is just one more way you can show your support by staying home.
Medical Care and Keeping Well
What are the symptoms of coronavirus, and how can I get tested?
Learn more about the symptoms of COVID-19, testing, and what to do if you think you have it.
Is it safe to visit my doctor for medical care?
No one should delay emergency medical care. For non-emergent tests and procedures, our city's hospitals and health systems have been learning how to safely treat patients with non-COVID-related conditions alongside those with COVID. At UChicago Medicine, we remain committed to providing outstanding care during these extraordinary times. To continue serving all of our patients, we go above and beyond state and national standards to protect your health and safety while you receive medical care. Read more about our specific safety precautions – including remote check-in and check-out, social distancing in waiting rooms, and mandatory masking.
What ways can I connect with a UChicago Medicine doctor without needing to leave my home?
If you don't feel comfortable coming back to the hospital yet and an in-person visit is not necessary, you might be able to see your provider through a virtual video visit. Learn more about video visits.
Advice for People Who Have Recovered from COVID-19
I have recovered from COVID-19. When am I past the point of infecting others?
The CDC recommends you remain isolated until at least seven days have passed since the start of your symptoms AND until you are symptom-free for at least three days. If you are older or have a weak immune system, you may be contagious for longer and should stay isolated for at least 14 days. It's wise to keep wearing a cloth mask when doing essential activities outside the house just like everyone else. If you aren't sure, ask your doctor.
I have recovered from COVID-19. Have I developed an immunity to it so that I will not get COVID-19 again?
There is good evidence that most people make antibodies in response to infection, and this will provide some protection. While limited reports of reinfection are still being investigated, we still don't know how good our immune response will be or how long it will last. So far, it doesn't look like patients are going back to the hospital with another round of infection, but even those who recovered early on in Wuhan, China, have been well for only a few months. Experts from UChicago Medicine and around the world are working hard to answer this question.
If I've recovered from COVID-19, should I be donating my antibodies?
Right now, collection of antibodies is only happening for research purposes. If you are interested in donating antibodies, check if a research institution has a clinical trial involving the use of antibodies and is need of volunteer donors.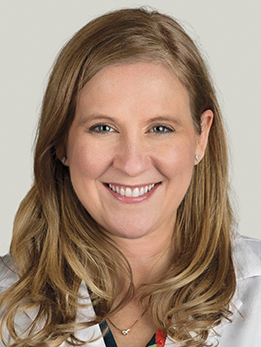 Emily Landon, MD
Dr. Emily Landon specializes in infectious disease, and serves as Executive Medical Director for infection prevention and control.
Learn more about Dr. Landon.
Learn More About COVID-19