Skip to content
Safely interact with family and friends: How to reduce your COVID-19 risk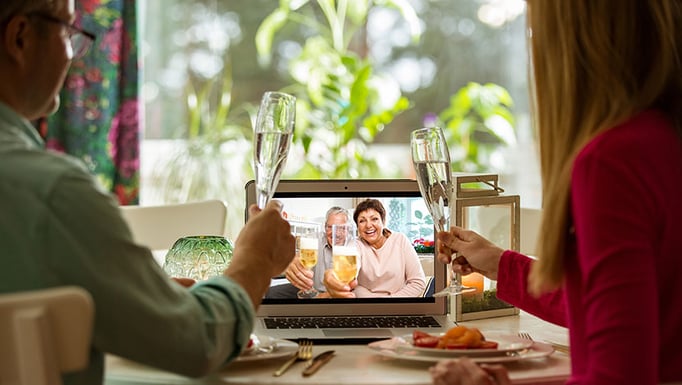 Since the COVID-19 pandemic began, scientists have been able to identify activities that are higher risk for spreading the virus to others: eating and drinking, having up-close and unmasked contact, exercising, singing or chanting, attending crowded outdoor events and traveling long distances.
You don't have to avoid these activities completely, though. Below we've outlined less risky ways to interact with family, friends and those who live outside your home.
We must all do our part to keep each other safe and flatten the curve. That means wearing a mask outside your home, washing your hands and cleaning surfaces frequently, and maintaining a safe social distance from everyone outside your household to slow the spread of COVID-19.
Download a printable "Plan Your COVID-19 Risk Guide"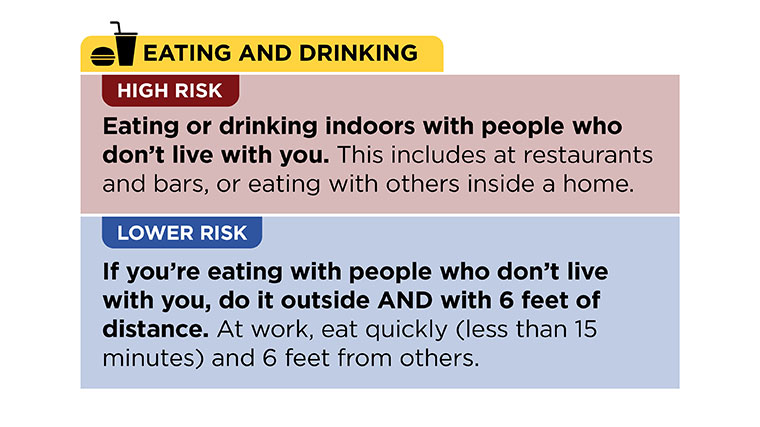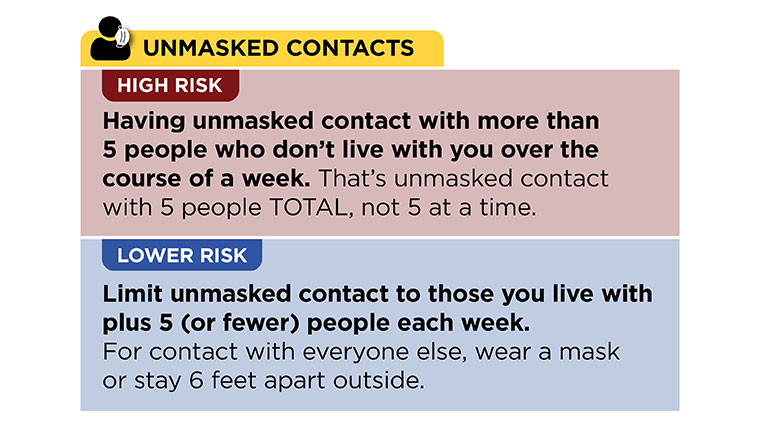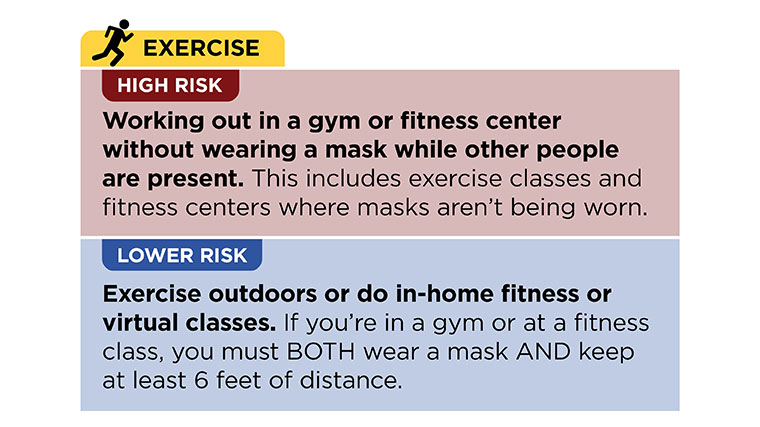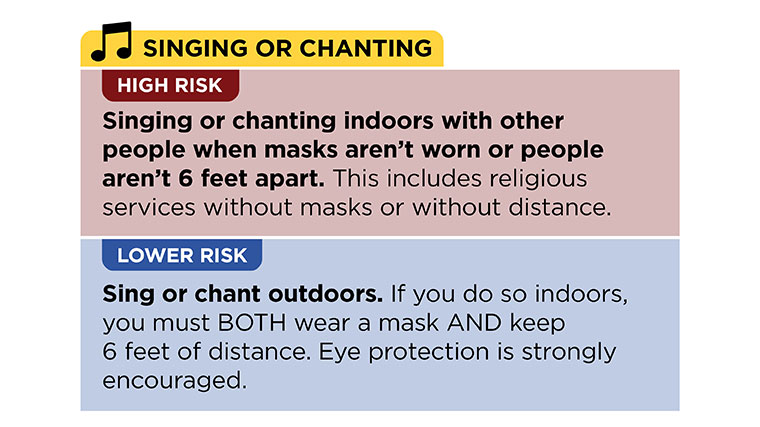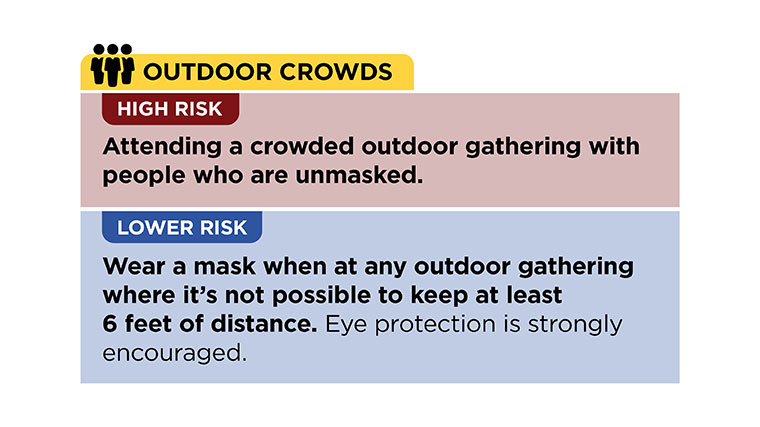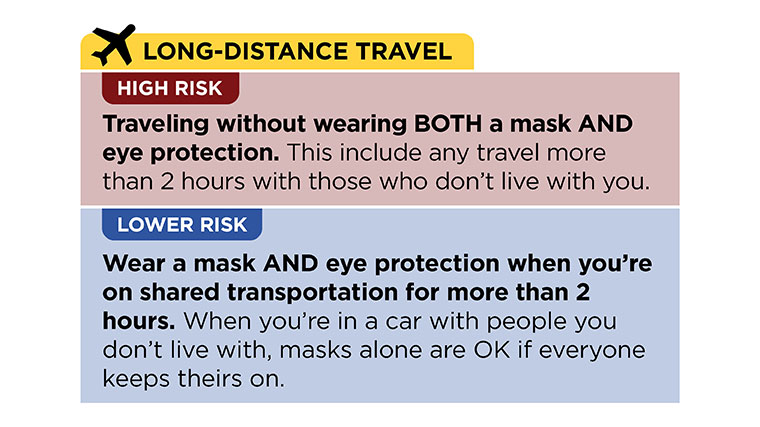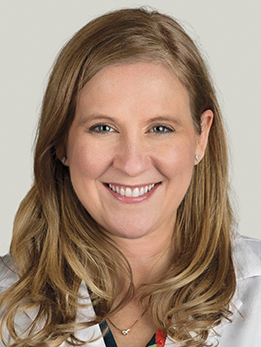 Emily Landon, MD
Dr. Emily Landon specializes in infectious disease, and serves as Executive Medical Director for infection prevention and control.
Learn more about Dr. Landon.
Learn More About COVID-19