Skip to content
Podcast: The fight against hunger in hospitals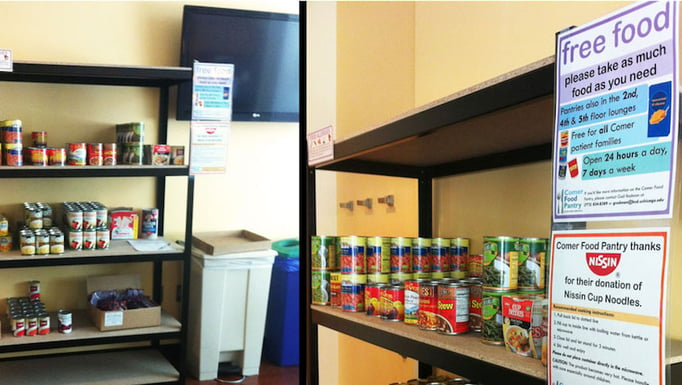 Stacy Lindau, MD, leads a program to help combat hunger called Feed1st. With six food pantries located throughout Comer Children's Hospital, it is serving a profound solution in the fight against a condition known as "food insecurity."

"Food insecurity is a technical term, and it means that an individual over a period of time can't reasonably rely on access to basic nutritional sources or meet their nutritional needs in socially acceptable ways," said Lindau, a physician and professor at Pritzker School of Medicine in the Departments of Obstetrics/Gynecology and Medicine-Geriatrics.
Listen to her describe how she decided to address what she called a "real humanitarian need," the benefits of food pantries, both for families as well as hospital staff, and how the program is providing critical data for future research on the University of Chicago's Knowledge Applied podcast.
Find out more about Lindau's work and the Knowledge Applied podcast from UChicago News.
Community Outreach and Health Equity Articles