Skip to content
UChicago Medicine joins with Senator Durbin, area hospitals in addressing gun violence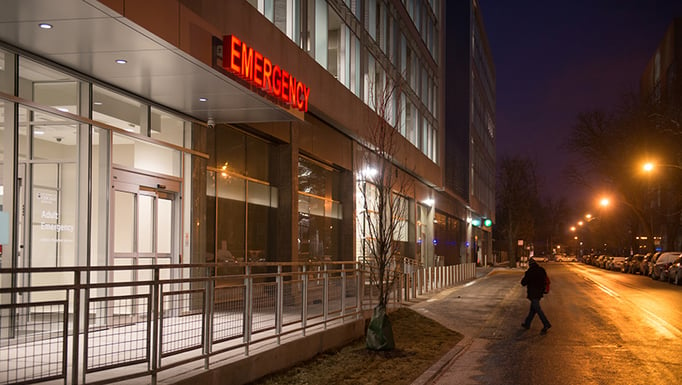 Furthering its commitment to violence prevention and recovery on the South Side, the University of Chicago Medicine has joined U.S. Sen. Dick Durbin and nine other major area hospitals in the Chicago HEAL Initiative.
Chicago HEAL — Hospital Engagement, Action and Leadership — formalizes a collaborative network of health care providers and community organizations working to reduce violence and improve residents' health in 18 neighborhoods on the city's South and West Sides.
"Tackling the public health crisis of intentional gun violence requires the collective, concerted and sustained efforts of all Chicago institutions," said Kenneth S. Polonsky, MD, executive vice president for medical affairs at the University of Chicago and dean of the Biological Sciences Division and the Pritzker School of Medicine. "Building on our commitment to the health, wellness and safety of our South Side communities, the University of Chicago Medicine strongly supports the strategic vision of Sen. Durbin's Chicago HEAL initiative and its mission to address the epidemic of gun violence and its root causes, and identify actionable solutions."
With the launch of Level 1 adult trauma care in May 2018, UChicago Medicine also instituted a violence recovery program involving a multidisciplinary clinical team and network of community partners working to support patients and their families.
Violence recovery services include crisis intervention, psychological first aid, re-injury risk assessment, safe discharge planning, community-based service provider referrals, case management, and more. In addition to providing these direct services, the violence recovery program helps patients and families navigate external health care and social services to help ensure no one falls through the cracks.
Earlier this summer, UChicago Medicine also awarded more than $100,000 in grant funding to community organizations with programs aimed at addressing gun violence, promoting violence prevention and recovery, and keeping community members safe.
Violence prevention is one of the top health concerns for South Side communities, as identified in UChicago Medicine's Community Health Needs Assessment, conducted every three years through the Urban Health Initiative.
Read more about the Chicago HEAL Initiative from Sen. Durbin's office.
Trauma and Violence Recovery Articles