Skip to content

Fitness instructors and live cooking demonstrations are just a few of the healthy benefits many people enjoy during an eight-week program to promote wellness on the South Side.
South Side Fit™, in partnership with the Timothy Community Corporation (TCC) and the UChicago Medicine Urban Health Initiative, provides people with complete assessments about their health, exercise, food habits, weight, Body Mass Index (BMI), blood pressure and clinical testing.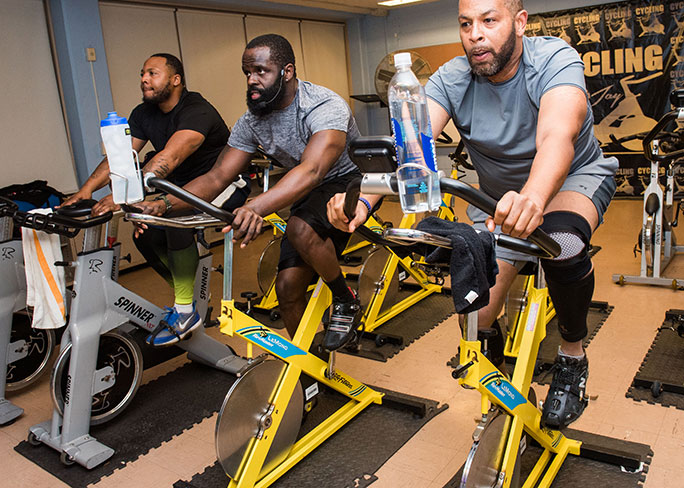 The program is held at TCC, 4351 S. Drexel Blvd.
To meet health goals, the participants commit every week to:
Regular exercise
Attending health consultations
At least two nutritional or lifestyle seminars
At least one on-site Zumba, Yoga, cycling or full-body exercise class
For more information about South Side Fit, please email info@timothycommunity.org or call (773) 624-4642.
Community Outreach and Health Equity Articles