Skip to content
Brenda Battle named to Modern Healthcare's Top 25 Diversity Leaders in Healthcare list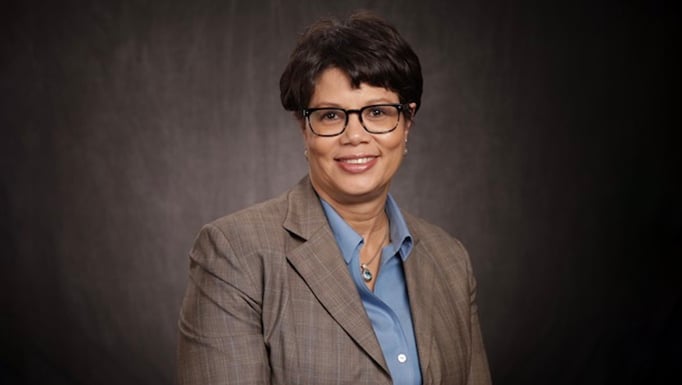 Brenda Battle, Senior Vice President for Community Transformation and Chief Diversity, Equity and Inclusion Officer at the University of Chicago Medicine, was recognized as one of Modern Healthcare's Top 25 Diversity Leaders in Healthcare in 2021.
The publication's annual recognition program, formerly known as the Top 25 Minority Leaders, honors healthcare executives who have demonstrated a commitment to expanding and improving access to care, regardless of a patient's race, ethnicity, gender or sexual orientation and to advancing diversity within the industry's leadership ranks.
Thanks to the strategic vision and efforts of Battle and other hospital leaders, UChicago Medicine has been transforming into an organization that can better meet the needs of diverse patients, community members and staff. Foundational to this work is the organization's Equity Plan, led by Battle, to integrate equity principles into the daily planning, operations, management, training and measurement of various departments.
"This recognition is an affirmation of UChicago Medicine's strong commitment to equity, which Brenda has worked tirelessly to advance enterprise-wide," said Thomas Jackiewicz, President of the University of Chicago Medical Center and Chief Operating Officer of the UChicago Medicine health system. "She knows the value of collaboration, builds trusted partnerships and works across the community to gather key input from all stakeholders — and she does this with a sharp focus on patient care."
Since joining UChicago Medicine in 2012, Battle has led the Urban Health Initiative (UHI), the health system's division through which population health and community benefit are organized — with a heavy emphasis on improving community health and equity for residents of Chicago's South Side. UChicago Medicine serves more than 625,000 patients, many of whom are people of color living in areas with a high prevalence of chronic and serious disease and high rates of intentional violence.
UHI has made clinical gains through its outreach in vulnerable communities, which became even more critical during the COVID-19 crisis. Since the start of the pandemic, she and her team have distributed and donated personal protective equipment to at-risk groups, supported community testing, implemented comprehensive community contract tracing, and promoted vaccine education and distribution across the South Side.
A major organizational accomplishment of 2021 has been the state's approval of the South Side Health Transformation Project — an initiative Battle helped launch in collaboration with community health providers, elected officials, faith leaders, community leaders and residents to dramatically improve the healthcare ecosystem and health equity for the area. The coalition is getting state funding to develop a healthy community model of care on the South Side.
Within UChicago Medicine, Battle has led assessments of organizational operations using the evidence-based National Standards for Culturally and Linguistically Appropriate Services and enacted changes to better align with national standards. This work has helped the health system on various fronts, including informing the direction of the Diversity, Equity and Inclusion team, which has provided 7,418 hours of cultural competence training to support racial healing and compassion fatigue to staff in fiscal 2020, a 121% increase over 2019.
Battle also oversees UChicago Medicine's community benefit programs and initiatives, which has been steadily expanding each year. In fiscal 2020, UChicago Medicine reported $567.1 million in community benefit investments, a 9.2% increase over the previous year.
"I am humbled by the recognition from Modern Healthcare," Battle said. "This accomplishment is a reflection of the hard work of my team and colleagues, as well as the organization's efforts to support the South Side community and the people who work at UChicago Medicine."
The profiles of the 25 honorees are in the September 20 print issue of Modern Healthcare magazine and at ModernHealthcare.com/top-diversity-leaders.
"The 2021 class of Top Diversity Leaders lead the pack in healthcare," said Modern Healthcare Editor Aurora Aguilar. "These are people and companies that exemplify 'walking the walk.' "
Urban Health Initiative
The Urban Health Initiative (UHI) is UChicago Medicine's community health department through which population health and community benefit are administered.
Learn more about the urban health initiative
Community Outreach and Health Equity Articles