Skip to content
At The Forefront Live: Supporting Cancer Research
Laila Rashid and Lexi Fielder, from UChicago Medicine and Biological Sciences Development, discuss the importance of supporting research. S. Diane Yamada, MD, and Deepa Sheth, MD, talk about how donor funding supports their quest to advance research and improve cancer care.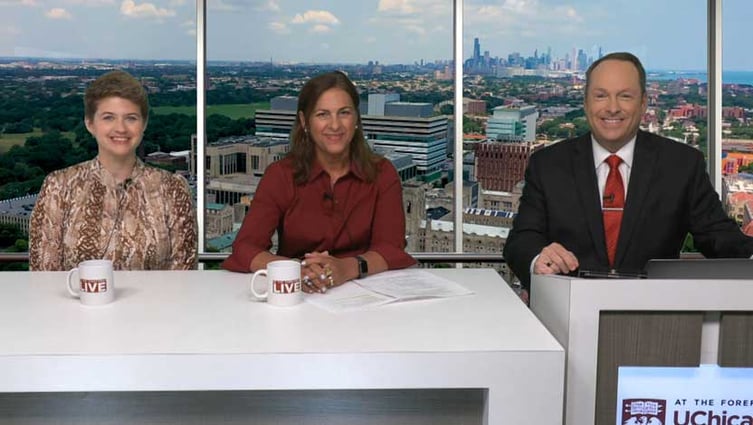 Together We Answer Cancer: A reunion
Cancer survivors Anthony Bendy and Anthony Rizzo are teaming up once again in a campaign to raise funds for cancer research and to support patients and families who are fighting the disease. Together We Answer Cancer brings together several Chicago media partners and UChicago Medicine to support the American Cancer Society's mission to free the world from cancer.