Skip to content
Softball tournament supports breast cancer research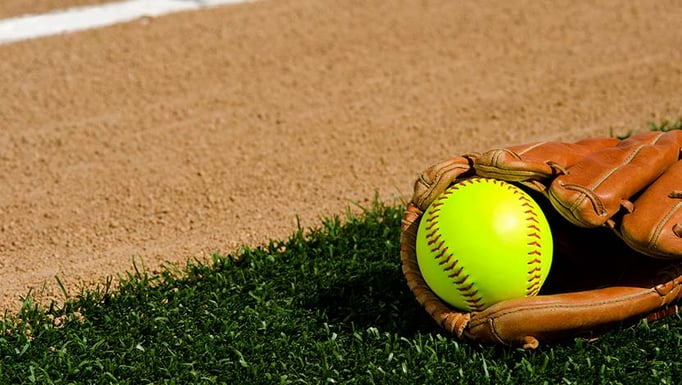 This August, the Ginger Rugai Y-Me softball tournament marks 25 years of supporting breast cancer research. Each summer in Chicago, the daylong event brings together more than 1,000 softball players, breast cancer survivors, families and spectators whose lives have been touched by breast cancer.
The fundraiser was founded in 1994 by a friend of Ginger Rugai, former alderman of Chicago's 19th Ward. Rugai, who is now a 30-year survivor, was diagnosed with breast cancer when she was 44. The tournament originally benefited the Y-Me National Breast Cancer Organization. Although the breast cancer research advocacy organization closed several years ago, the tournament kept its name, and with Rugai's effort and support, continues to fund breast cancer research.
Over the past two decades, the tournament has raised almost a million dollars for breast cancer research. Since 2014, annual funds raised have been donated to support breast cancer research by Kay Macleod, PhD, a breast cancer researcher at the University of Chicago Medicine Comprehensive Cancer Center. Last year, the tournament brought in $70,000.
Forming Partnerships
Rugai wanted funds from the tournament to support a scientist committed to developing a treatment for breast cancer. Macleod's research was a perfect fit.
Macleod, an associate professor in the Ben May Department for Cancer Research at the University of Chicago, focuses on how cancer disrupts the regulation of mitochondrial biogenesis and turnover—the production and replacement of energy producers in human cells. By controlling the balance of these cell processes in cancerous tissues, Macleod hopes to develop a treatment for breast cancer that inhibits tumor cell growth.
In addition to the significant impact their funds are having on breast cancer research, Macleod notes that the Y-Me Tournament organizers are motivated by the personal connection between her and the group. "Being a woman was one part of it," she said, "and another part that resonated with them was that my own family had a history of breast cancer. So, I knew exactly where a lot of them were coming from."
Macleod has become personally close with members on the Y-Me committee, and each year she attends the tournament with students from her lab.
"Members of the Y-Me committee also visit our lab once a year," she said. "They love getting a tour. It's personal. I know them each individually at this point."
A Foot in the Research Door
This partnership has been instrumental for Macleod's research on both a practical and educational level, and is providing a base of support for future endeavors.
"One of the limiting factors in research is not ideas; it's people and all the individuals who can perform follow-up experiments," she said. "The generosity from Y-Me provides enough resources to support a lab manager."
The proceeds from the Y-Me tournament also have provided funds for new pieces of equipment vital for carrying out complex experiments in the lab.
Lastly, funds from Y-Me have played a critical role in allowing Macleod to gather preliminary data, which she leveraged to gain additional funding from the National Institutes of Health (NIH). The funding from Y-Me set Macleod on the path to attaining more grants, and ones that are larger in size, from the government.
Investing in the Future
Since partnering with the Y-Me softball tournament, Macleod and her research team have performed high-throughput drug screening—also supported by a pilot grant from the Chicago Biomedical Consortium (CBC)—to screen for compounds that could regulate mitochondrial biogenesis and turnover. Twelve drugs in total, half that increased and half that decreased mitochondrial mass cells, were identified.
"We're still in the process of validating these drugs in some of our assays," she said. "The next thing we want to do is test their effects on tumor models in mice. That's an aspect of that project that hopefully, in the long-term, we can take to clinical trials with patients."
The Y-Me partnership is important to Macleod's future research as she continues to translate her lab's findings into clinical trials and potential mitochondria-regulating treatments for breast cancer.