Skip to content
MIBG therapy: A unique treatment for neuroblastoma
MIBG Therapy at Comer Children's Hospital
The University of Chicago Medicine Comer Children's Hospital is the first medical center in Illinois to offer I131-MIBG therapy. I131-MIBG therapy is one step in a complex treatment plan for children with relapsed or difficult-to-treat neuroblastoma and is also being tested in newly diagnosed high-risk neuroblastoma patients.
In this video, meet Comer Children's pediatric oncologists Drs. Susan Cohn and Ami Desai, other members of the care team, plus patients and parents. Learn how MIBG works and see the room where this special treatment takes place.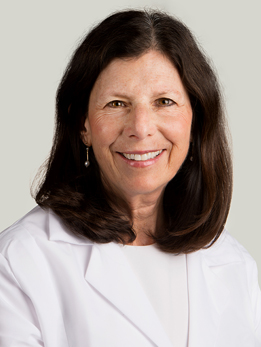 Susan L. Cohn, MD
Susan L. Cohn, MD, is a highly respected expert in pediatric cancers and blood diseases. She is a leading authority on neuroblastoma, a cancer of nerve cells, and the most common type of cancer found in infants. She serves as chief of the Section of Pediatric Hematology/Oncology.
Read Dr. Cohn's physician profile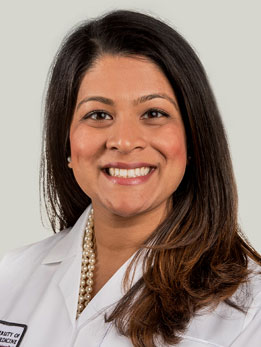 Ami V. Desai, MD, MSCE
Ami Desai, MD, provides dedicated, compassionate care to children who have been diagnosed with cancer and blood diseases, with a focus on solid tumors such as neuroblastoma and sarcomas. Dr. Desai has a particular interest in investigating and developing novel treatments for childhood cancers.
View Dr. Desai's physician profile
Pediatric Cancer Articles