Skip to content
Helping cancer patients navigate their care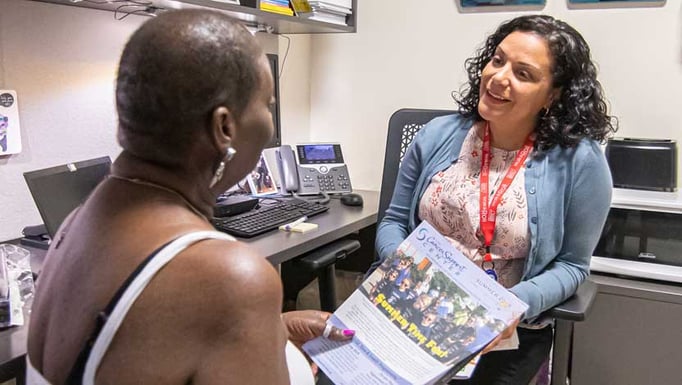 American Cancer Society patient navigator Erika Coronado helps cancer patients like Linda Cliff tap into social and financial resources with the goal of making treatment less stressful.
Navigating the health care system can be a challenge for any patient — let alone someone who has just been diagnosed with a serious condition like cancer.
That's where American Cancer Society patient navigator Erika Coronado comes in. She helps patients with cancer facing some of the most frightening moments of their lives tap into the many financial and social resources available to them.
"People from all walks of life need someone to hold their hand on this incredibly overwhelming and difficult journey," said Coronado, a certified patient navigator who has been working at the Coleman Foundation Supportive Oncology Care Suite at the University of Chicago Medicine since 2018. "I try to find all the resources a cancer patient needs so that they can focus on their treatment."
Coronado is one of seven patient navigators provided by the American Cancer Society to hospitals in Illinois.
While most of her patients tend to be walk-ins who are ready to ask for help, Coronado also finds patients any way she can — by visiting IV chemotherapy rooms or through doctor referrals and the social workers at UChicago Medicine.
In particular, she's seeking patients who have recently been diagnosed.
"If someone is newly diagnosed, they're still in shock," she said. "Patients who have been in treatment longer are more open to getting help. They're wondering how to pay their bills and how to get to the hospital."
Coronado connects patients who are struggling to pay their rent or daily expenses with organizations offering financial assistance. She also helps them complete and submit the requested forms to qualify. When patients struggle to arrange transportation to the hospital for their doctor's visits and treatment, she's there with bus vouchers and train passes.
"Patient navigators play a critical role and are an integral part of the cancer treatment team," said Carolyn Bruzdzinski, PhD, vice president of regional cancer control at the American Cancer Society. "They provide patients with a vital link to the nonclinical services they need, while allowing the rest of the team to focus on the clinical aspects of treatment."
Coronado's attention is as personalized as the care that UChicago Medicine patients receive. One moment, she may be nominating a patient with advanced cancer for a Make-A-Wish family trip; the next, she's helping a mom find the right wig before her children arrive home from school.
"Whatever they need, I look into and hopefully there are resources," said Coronado, whose office is down the hall from the patient-infusion rooms.
She keeps dozens of wigs — long and blond hairstyles, black-haired bobs and auburn locks — in storage boxes, offering them for free to patients who have lost their hair in chemotherapy. She also hands out vouchers to patients who prefer to buy their wigs online.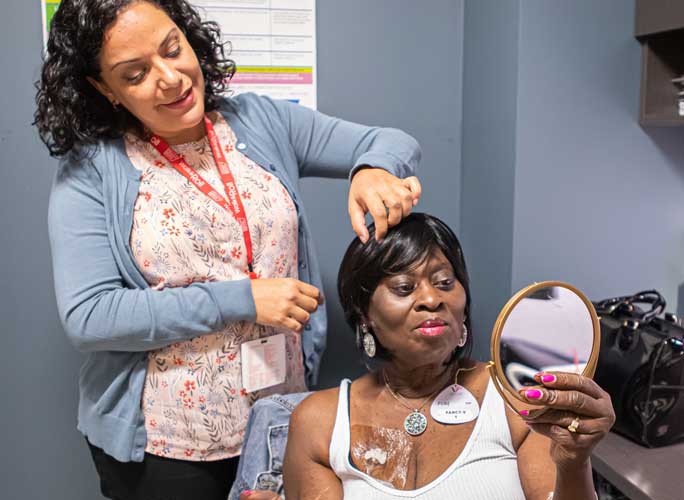 Coronado typically serves between 25 and 30 patients per week. She reaches out to everyone, regardless of their financial needs. She also helps patients find support groups so that they can share their experiences and learn from others with cancer.
Sometimes, the work isn't easy.
One patient recently visited her, not for help but to share news that his cancer had spread.
"He said, 'Can you just pray for me?'" she said, "and I assured him that I would. It does get hard sometimes, but I remind myself that I'm doing as much as I can do. I love what I do."
If you have cancer-related questions, the American Cancer Society's National Cancer Information Center is available 24 hours a day, every day of the year at (800) 227-2345.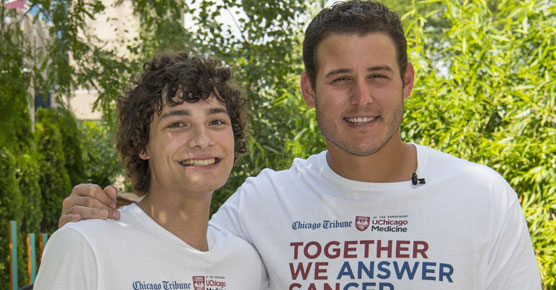 Together We Answer Cancer
UChicago Medicine has joined forces with several Chicago media partners to support the American Cancer Society's mission to free the world from cancer.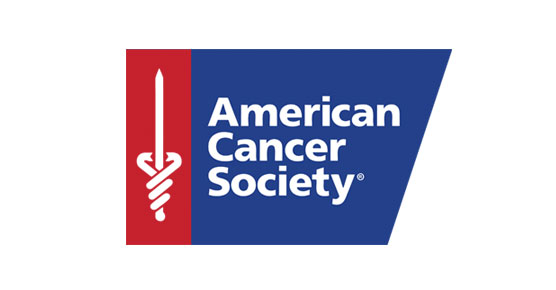 Make a Donation to Cancer Research
The ACS has invested nearly $5 billion in cancer research since 1946 in its quest to free the world from the disease. Support the groundbreaking advances cancer research makes possible.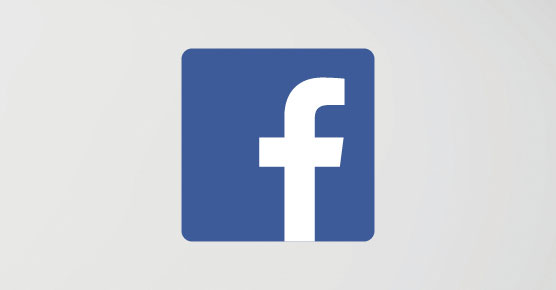 Share Your 'Together' Story
Each person's journey to cancer survivorship draws strength from togetherness and teamwork. Share your "together" story on Facebook using #AnswerCancer.