Skip to content
Globus expands data services to accelerate secure cancer research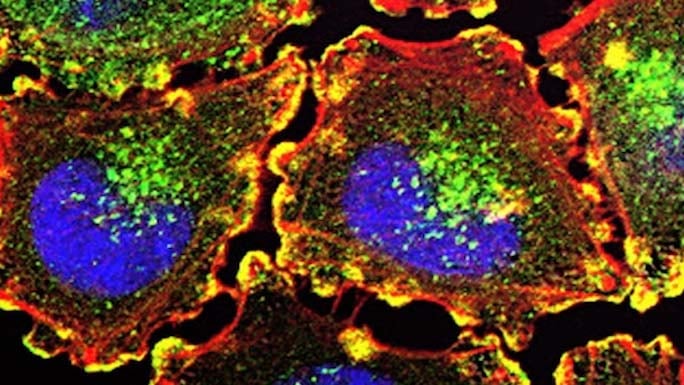 With a $4.7 million grant from the National Cancer Institute, the University of Chicago's Globus and leading cancer researchers at University of Chicago Medicine will build new protected cancer research networks that enable collaborations while keeping sensitive health data secure and private.
Groundbreaking cancer research often requires the coordination of multiple research centers and health systems, whose scientists share and combine clinical and laboratory data to discover new advances in cancer prevention and treatment. But much of this data is sensitive and protected under patient privacy regulations, slowing or blocking collaboration between institutions and preventing the use of powerful cloud-based computing and storage platforms.
Since 2010, Globus has helped more than 25,000 researchers transfer and share 45 billion files and 300 petabytes of data in areas such as astronomy, physics, and life sciences. But managing biomedical data presents additional challenges, primarily due to privacy and security protections such as the Health Insurance Portability and Accountability Act (HIPAA), which regulates how institutions handle patient data.
With the new National Cancer Institute (NCI) funding, Globus will develop new protections for its high-speed data transfer and sharing services that will bring it into compliance with these tighter requirements for human subjects research data. Globus will create a HIPAA enablement toolkit that includes software, policies, and procedures for managing protected data securely, and will enhance security by adding new encryption methods.
"Globus capabilities are especially relevant in cancer research, where the contrast between the opportunities inherent in large data and the challenges associated with limited IT capabilities is stark," said
Ian Foster
, co-founder of Globus. "There exists a tremendous opportunity to apply powerful software-as-a-service tools to enable rapid, reliable, and secure data transfer and sharing among institutions engaged in cancer studies relying on human subjects research."
Read more biological science articles