Skip to content
​University of Chicago Medicine earns re-accreditation for high standards in cancer care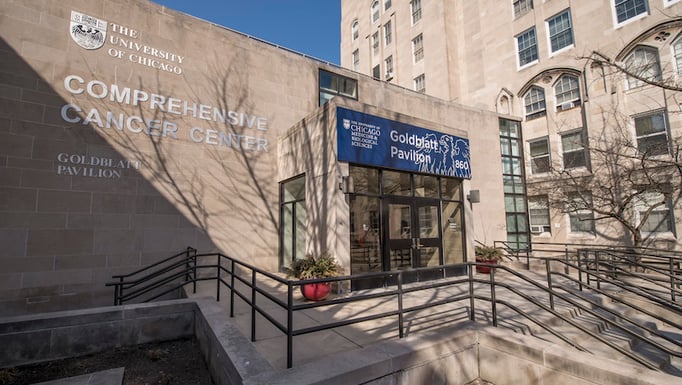 The University of Chicago Medicine has received another three-year accreditation from the Commission on Cancer (CoC), a voluntary program administered by the American College of Surgeons. CoC accreditation demonstrates a cancer program's commitment to providing high-quality, multidisciplinary, patient-centered cancer care.
To earn this distinction, UChicago Medicine met or exceeded 34 CoC standards that cover numerous aspects of patient-centered care, including cancer prevention, early diagnosis, treatment, genetic testing and counseling, supportive care, clinical trials, and survivorship.
"CoC standards provide the benchmark for quality in cancer care," said UChicago Medicine Comprehensive Cancer Center Director Michelle Le Beau, PhD. "For our patients, this means they can expect to receive quality, comprehensive care that includes a multidisciplinary team approach, a complete range of state-of-the-art services and treatments, and access to early detection programs, cancer education, and support services."

CoC accreditation is nationally recognized by organizations, including the National Cancer Institute, Centers for Medicare & Medicaid Services, National Quality Forum, American Cancer Society, and The Joint Commission, as having established data-driven performance measures for the provision of quality cancer care. The CoC conducted a daylong survey of the UChicago Medicine cancer program to evaluate the program's entire scope, organization, and activity.
Evaluators found that not only did UChicago Medicine comply with all CoC standards, but there were two areas that received stand-out recognition, or commendation. One was for clinical research accrual, citing the "excellent clinical trial accrual rate as well as a robust basic, clinical, and translational cancer research program." The other was for the cancer program's public reporting of outcomes. The publicly available 2017 UChicago Medicine Comprehensive Cancer Center Annual Report includes the latest information from the cancer registry.
"Earning this accreditation shows our commitment to providing the highest quality cancer care and services to our patients," said Mitchell C. Posner, MD, physician-in-chief of the UChicago Medicine Comprehensive Cancer Center. "I would especially like to thank Neil Hyman, MD, Cancer Committee Chair; Jean Bao, MD, Cancer Liaison Physician; Ellen Feinstein, Vice President, Cancer Services; and Cassie Simon, CTR, Assistant Director, Cancer Registry, for their outstanding dedication to continuous quality improvement."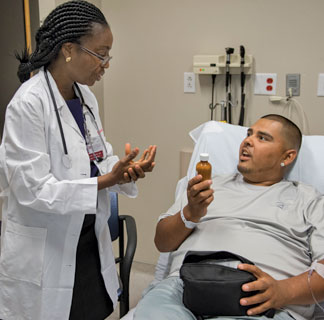 Participate in a Cancer Clinical Trial
UChicago Medicine cancer experts are actively conducting clinical trials of new screening methods and treatments for cancer, including breakthrough approaches to harnessing the immune system to fight cancer. As a recognized leader in phase I and other early-phase clinical trials, our physician-scientists are creating new cancer treatment methods that later become the standard of care elsewhere.
Find a cancer clinical trial