Skip to content
​​The world's fight against cancer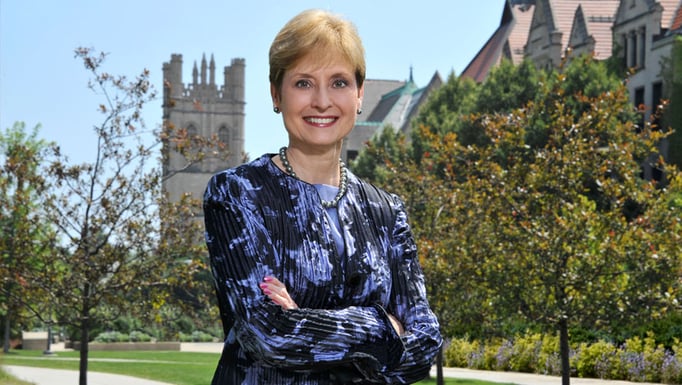 Cancer has a global impact, affecting communities in every city, in every country, on every continent. Around the world, patients are facing cancer diagnoses and treatments every day. Worldwide, 8.8 million people die from cancer every year. The number of deaths is projected to increase to 13.2 million per year by 2030. Despite these sobering statistics, hope is not lost. There are ways to curb cancer's devastating impact.
That's the message behind World Cancer Day, which takes place every year on February 4 as a rallying cry for the world's population to join forces against cancer. The theme "We can. I can." invites us to consider how we, either collectively or on an individual level, can take action to reduce the global burden of cancer. World Cancer Day is a reminder that cancer doesn't know geographic boundaries, and as such, we all must come together to combat the global cancer epidemic.

Like many research institutions, the University of Chicago is engaged in multiple research initiatives to improve the diagnosis, treatment and prevention of cancer in populations around the world. These population-wide studies help us to better understand how risk factors such as environment, lifestyle and genetics influence the development of cancer.

Olufunmilayo Olopade, MD, an international leader in cancer genetics, seeks to understand why women of African ancestry are at higher risk of developing aggressive breast cancer. She has found that there are variants in genes conferring breast cancer risk running in African families that are different from those found in Caucasians. Her work is transforming screening and treatment in Africa and beyond, including our own South Side Chicago community. Dr. Olopade received the 2017 American Society of Clinical Oncology Humanitarian Award for her pioneering global work.

In addition to genetics, environmental factors can contribute to cancer. Parts of the world, such as South America and Asia, have higher levels of arsenic in the environment. When people are exposed to excessive amounts of arsenic, such as in drinking water, they are at higher risk for cancer. Habibul Ahsan, MD, director of the Population and Precision Health Initiative, has been studying long-term health problems, including skin cancer, in people who live in Bangladesh. His team has learned that older males who have high arsenic exposure and who smoke are not able to metabolize arsenic in their bodies as well as other groups and are at higher risk of developing cancer.

Cancer is a disease that many of the world's children confront. Across the world, we need better treatments that help children survive cancer and lead long, healthy lives. A group of international researchers led by the University of Chicago's Susan Cohn, MD, have assembled a task force to study neuroblastoma, one of the deadliest pediatric cancers. They created a large, international database collected from neuroblastoma patients. By analyzing the data, they can find better ways to classify patients according to risk and treatment. Dr. Cohn and Samuel Volchenboum, MD, PhD, used the database to study the association between cancer spread and survival outcomes. They found that aggressive therapy, such as stem cell transplantation, provided the maximum benefit for patients whose cancer had spread.

As these examples show, great progress is made possible by international collaboration and studying the world's cancer epidemic. If we take a global approach to understanding cancer, we will be able to make more breakthroughs and impact more lives than by doing so alone.

Today we are proud to support World Cancer Day, because we believe awareness and action from people across the globe can make a powerful change. Whether it's committing to a healthier lifestyle to reduce cancer risk factors, improving access to care, reminding loved ones to get preventive cancer screening, or supporting legislation that makes cancer research funding a priority, there is something we all can do to create a world without cancer.