Skip to content
Seventeen University of Chicago faculty members received named professorships or were appointed distinguished service professors, including four from UChicago Medicine and the Biological Sciences Division.
---
Daniel A. Arber has been named the first Donald West and Mary Elizabeth King Professor in the Department of Pathology.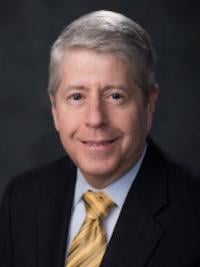 Arber, chair of the Department of Pathology at the University and an authority on the diagnosis, classification and molecular genetics of blood cancers, came from Stanford University, where he was the Ronald F. Dorfman Professor in Pathology, vice chair for clinical services and medical director of anatomic pathology and clinical laboratory services.
Arber's research focuses on molecular genetics and immunophenotypic changes in blood cancers. He was a major contributor to the 2016 World Health Organization classification of tumors of hematopoietic and lymphoid tissues, and was the lead author of the WHO classification of myeloid neoplasms and acute leukemias. He is currently president of the Society for Hematopathology (2016-2018), and he recently co-chaired a group of leading hematopathologists and hematologists who developed joint College of American Pathology/American Society of Hematology guidelines for the initial workup for acute leukemia, a five-year project that was published in 2017. He is also on the board of directors of the United States and Canadian Academy of Pathology.
Arber is the author of more than 300 publications, book sections and chapters. He has co-edited several textbooks in the field, including Hematopathology and two editions of Wintrobe's Clinical Hematology, and was a co-author of the textbooks Illustrated Pathology of the Bone Marrow and Atlas of Peripheral Blood: The primary diagnostic tool. He has been honored with multiple teaching awards from Stanford School of Medicine and the Department of Pathology.
---
Bana Jabri has been named the Sarah and Harold Lincoln Thompson Professor in the Department of Medicine and the College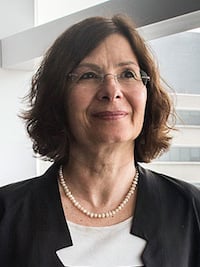 Jabri, vice chair for research in the Department of Medicine and director of research at the University of Chicago Celiac Disease Center, is a gastroenterologist and an expert in human immunology. She has followed a career interest in celiac disease, autoimmune disorders and inflammatory bowel disease. She is an elected member of the prestigious Association of American Physicians, and received multiple awards including the William K. Warren, Jr. Prize for Excellence in Celiac Disease Research in 2009, the Lloyd Mayer Prize in Mucosal Immunology in 2017 and the Llewellyn John and Harriet Manchester Quantrell Award for Excellence in Undergraduate Education.
Jabri has extensive experience in intestinal mucosal immunology. More recently, she has demonstrated a role for viral infections in loss of oral tolerance and celiac disease, and been developing mouse models that mimic key aspects of immune dysregulation found in patients with inflammatory intestinal disorders and autoimmune diseases.
Jabri completed her medical and PhD training at the Université Paris VII and the Institut Pasteur in Paris. She is co-director of the Digestive Diseases Research Core Center at UChicago, responsible for the scientific direction, administration, and efficient usage of the facilities and resources of the Integrated Translational Core.
---
Carole Ober has been named the Blum-Riese Distinguished Service Professor in Human Genetics and the College.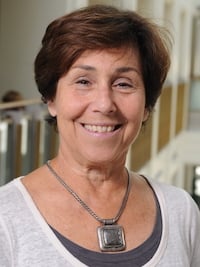 Ober is chair of the Department of Human Genetics. Her research focuses on the genetics of complex human phenotypes, with particular emphasis on traits related to reproduction and asthma susceptibility.
A fellow of the American Association for the Advancement of Science, Ober is principal investigator of a March of Dimes Prematurity Research Center and co-chair of the EVE Consortium on Asthma Genetics. She has received many awards for her research contributions in the areas of fertility and asthma, including the J. Christian Herr Award for Excellence in Basic or Applied Research in Reproductive Immunology (1986), the American Society of Reproductive Medicine Distinguished Scientist Award (2003), the Northwestern Obstetrics and Gynecological Society Award (2005), the Charles Reed Lectureship (2004) and the John E. Salvaggio Memorial Lectureship (2016) from the American Association of Asthma, Allergy and Immunology, and the March of Dimes Jonas Salk Health Leadership Award for Research (2017).
Her research on understanding the role of genes and gene-environment interactions on reproductive outcomes and asthma susceptibility has resulted in more than 200 publications. A 2016 New England Journal of Medicine study by Ober and colleagues on "Innate Immunity and Asthma Risk in Amish and Hutterite Farm Children" was honored by the Clinical Research Forum, a national organization of senior researchers, as the best clinical research paper of the year.
---
Louis H. Philipson has been named the first holder of the James C. Tyree Professorship of Diabetes Research and Care in the Department of Medicine.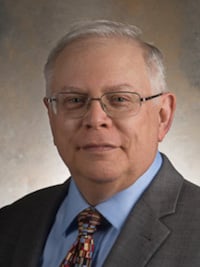 Philipson, director of the University of Chicago Medicine Kovler Diabetes Center, is an authority on diabetes. He is the founding director of the Kovler Diabetes Center, president of the Chicago Community Leadership Board and national President-elect for Science and Medicine of the American Diabetes Association. He and his colleagues have discovered insulin gene mutations that cause neonatal diabetes, and he has helped make UChicago Medicine the national leader in the study of monogenic diabetes. He also directs research in preventing and treating Type 1 diabetes.
Philipson completed his PhD and medical training at the University of Chicago, and is a graduate of Harvard College. He was recently named a recipient of the 2018 Order of Lincoln Award, which honors public service for the betterment of humanity in Illinois and is considered to be the state's highest civilian honor.
Read more biological science articles