Skip to content
Donald W. King, former Dean of Biological Sciences, 1927—2018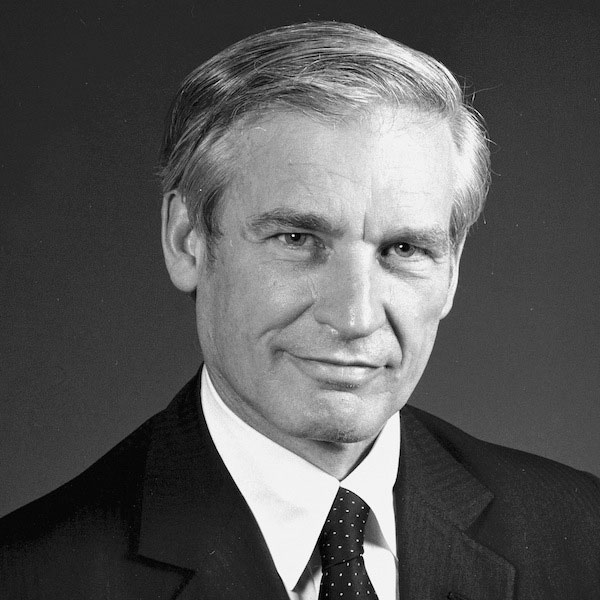 Donald West King, MD, the former Richard Crane Professor of Pathology, Dean of the Division of Biological Sciences and Executive Vice President of the University of Chicago Medical Center, died from complications of cancer at his home on Oct. 27, 2018. He was 91 years old.
King had a long and distinguished career. He served in the Medical Corps of the U.S. Army, was a faculty member at Yale University, and chairman of pathology at the University of Colorado. He spent 15 years as the chairman of pathology at Columbia University in New York, where he established the largest such department in the country.
King came to the University of Chicago from Columbia in January 1983 to lead the Biological Sciences Division. During his five-year term, he and colleagues were recognized for their efforts to build outstanding programs. Key recruits to the liver-transplant team, for example, brought international recognition. They performed some of the first split-liver transplants and completed the first successful living-donor liver transplant in the United States on Nov. 27, 1989.
King also worked with biological sciences and medical faculty to establish a branch of the Howard Hughes Medical Institute, one of the largest philanthropies in the world, at the University and helped recruit promising young scientists. He was instrumental in securing a substantial grant from the Markey Foundation to help develop the neurobiology program. He led renovation of the aging Billings Hospital into modern research labs, even supplying a British wrought-iron gate and fence to enclose its former entrance.
In January 1988, after the standard five years in the position, King stepped down from the deanship. He was replaced in the fall by Samuel Hellman, MD, recruited from the Memorial Sloan Kettering Cancer Center in New York. In 1990, King left the University to become executive director of the American Registry of Pathology in Washington, D.C. In 2002, he joined the National Library of Medicine, part of the National Institutes of Health, as deputy director for research and education.
King retired in 2009. He remained active, teaching human biology in the Mentoring in Medicine program for public and parochial schools in New York City. He is survived by his wife of 66 years, Mary Elizabeth King, MD; their three children, Donald W. King (III), Katherine A. King and David L. King; and six grandchildren, Juliette, Jessica, Madeleine, Helen, Matteo and Emma. A memorial service will be held at First Presbyterian Church (12 West 12th St., New York, NY) at 11 a.m. Dec. 15, 2018. The service will be followed by a reception at the church.