Skip to content
Osteoarthritis and Joint Replacement Surgery: Expert Q&A
Osteoarthritis (OA) is the most common type of arthritis, affecting millions of Americans. Sports medicine specialist Dr. Brendon Ross and orthopaedic surgeon Dr. Sara Wallace answer your questions about osteoarthritis and joint replacement surgery.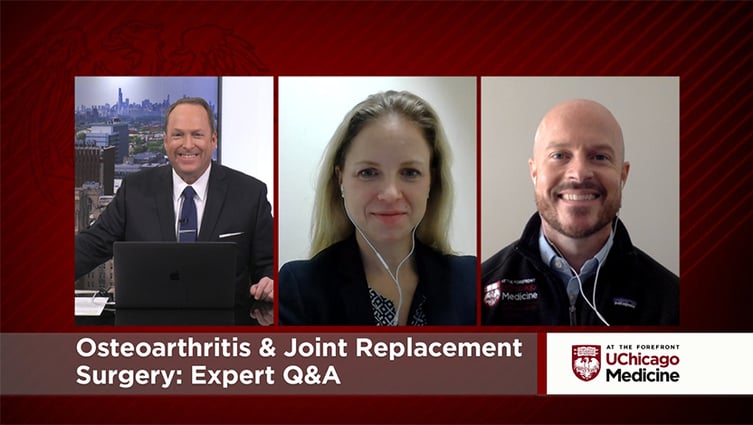 Express Expert Cancer Opinion Program: Q&A
Dr. Mitchell Posner and Dr. Jessica Donington discuss how the Express Expert Cancer Opinion EECO program is designed to quickly connect newly diagnosed patients with one of our world-renowned cancer experts, at no cost.