Skip to content
At The Forefront Live: Community Health Needs
UChicago Medicine experts on community health priorities for the south side and south suburbs. Among the topics we discussed were the health challenges of those communities, the work being done in violence prevention and recovery, future plans.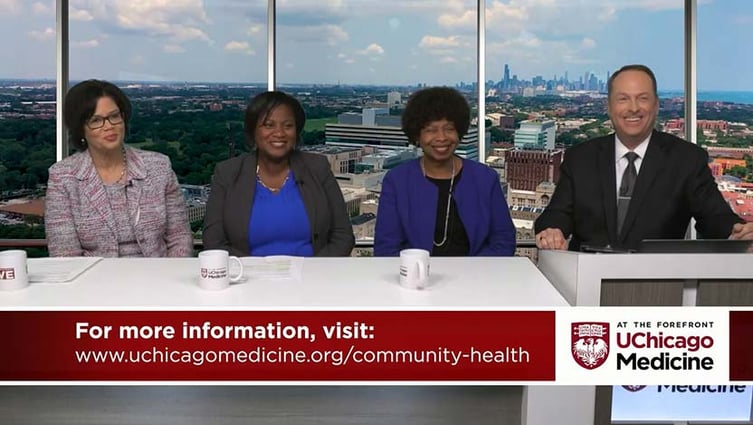 At the Forefront Live: Understanding Lung Cancer
Physicians Christine Bestvina, MD, Jessica Donington, MD, and patient Kathy Tentinger joined us for a candid conversation on lung cancer screening, novel treatment options, and the latest clinical trials offered at UChicago Medicine.