Skip to content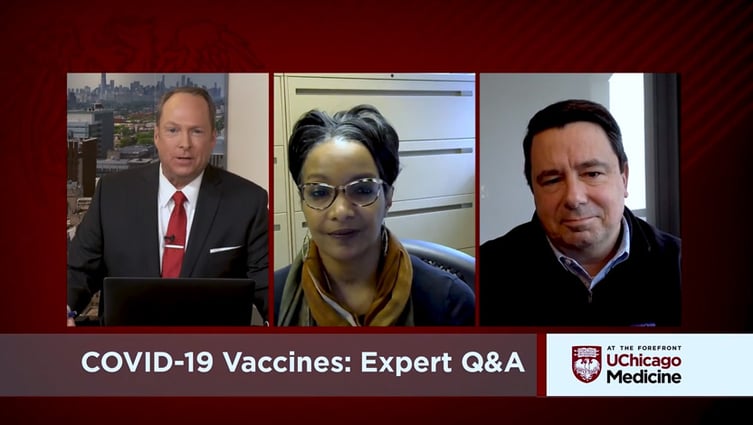 COVID-19 Vaccine: Expert Q&A
The COVID-19 vaccines are here. How were the vaccines developed so quickly? How safe are they, and what are their side effects? UChicago Medicine experts Dr. Monica Peek and Dr. Stephen Weber answered audience questions in this Q&A.
Medical Residents Serving the South Side: Expert Q&A
UChicago Medicine experts Dr. Ed McDonald and Dr. Ross McMillan discuss our Community Champions program, which connects medical residents to South Side neighborhoods, where they provide care and service and learn more about community health needs.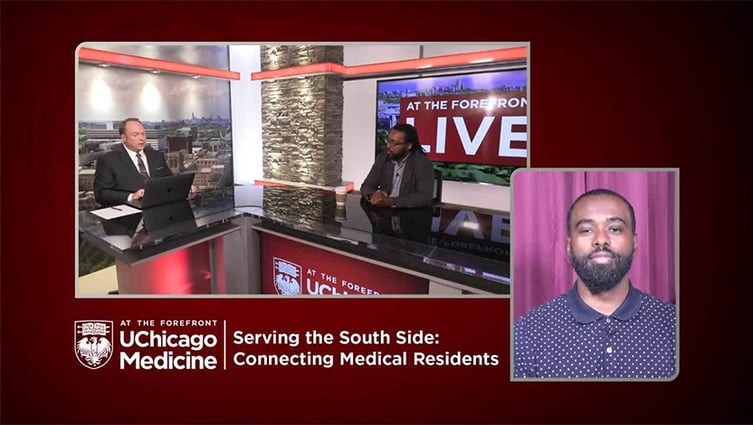 Brain Tumors: Expert Q&A
In this expert Q&A, neuro-oncologist Dr. Deric Park and neurosurgeon Dr. Paramita Das share insights on the different types of brain tumors, the symptoms they may cause and the types of therapies to treat them.