Skip to content
COVID-19 and Health Disparities: Expert Q&A
Community health experts Dr. Doriane Miller, Dr. Arshiya Baig, and Brenda Battle discuss concerns during the pandemic, including disparities in underserved communities, the medical center's response and resources to help address these challenges.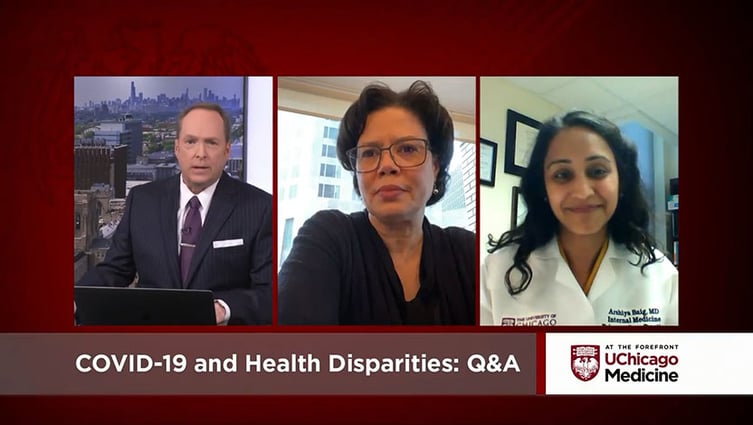 At the Forefront Live: Chest Pain Q&A
Chest pain is a key symptom of coronary heart disease, the most common type of heart disease that kills 370,000 annually. Interventional cardiologists Sandeep Nathan, MD, and John Blair, MD, discuss chest pain's causes and treatments.