Skip to content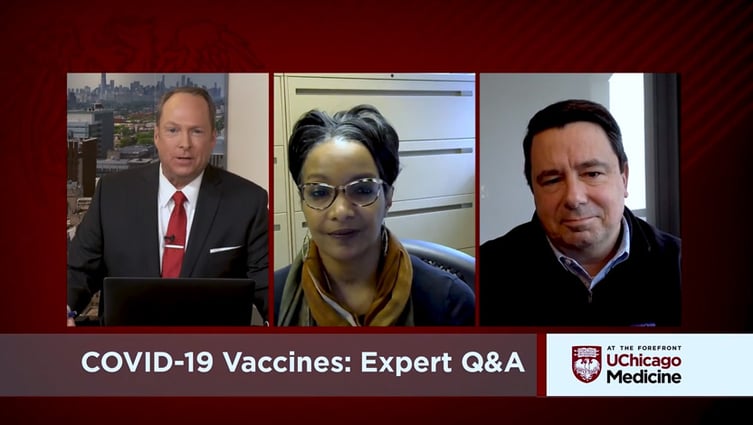 COVID-19 Vaccine: Expert Q&A
The COVID-19 vaccines are here. How were the vaccines developed so quickly? How safe are they, and what are their side effects? UChicago Medicine experts Dr. Monica Peek and Dr. Stephen Weber answered audience questions in this Q&A.
What is Rehabilitation Therapy? Expert Q&A
Not all therapeutic rehabilitation programs are the same or located close to home. Find out what services are provided during inpatient and outpatient rehabilitation and how rehabilitation can improve your quality of life.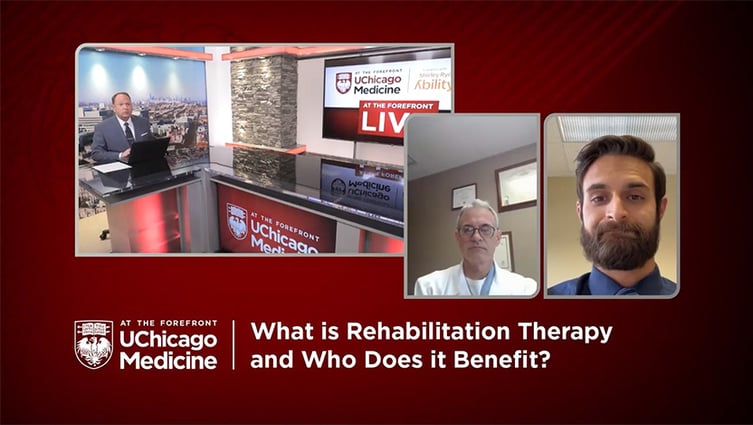 The Silence Behind Gynecologic Cancers: Expert Q&A
Gynecologic cancers have long been "silent" and are often detected too late. General obstetrician and gynecologist Dr. Maryam Siddiqui and gynecologic oncologist Dr. Nita Lee explain possible signs and symptoms, reducing risks and prevention.