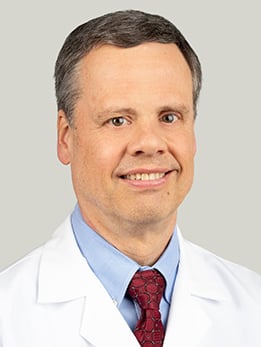 Hematology and Oncology (Cancer) | More
Fred C. Buffett Professor of Medicine and Surgery Dean for Clinical Research
Deputy Director, Comprehensive Cancer Center
UChicago Faculty Physicians hold faculty positions with the University of Chicago and provide care for patients on the academic health system's main campus in Hyde Park and in care centers throughout the Chicago region.
Close
855-702-8222
Walter Stadler, MD, is an expert in prostate, kidney, bladder, and testicular cancers. He concentrates on the use of chemotherapy, immunotherapy, anti-angiogenic therapy, and molecularly targeted therapy for patients with locally advanced or metastatic disease.
His research focuses on the development of new treatments for these urological cancers. Dr. Stadler's research includes development of molecular and imaging markers for predicting response to various anti-cancer therapies.
Dr. Stadler has authored and co-authored more than 200 articles in medical journals such as Cancer Research and the Journal of Clinical Oncology, in addition to more than 100 book chapters, reviews, letters, and editorials. He is an active member of several committees and boards, including the medical advisory boards of the Kidney Cancer Association and the Bladder Cancer Advocacy Network, and the editorial board of UpToDate in Oncology, an information source for oncologists.