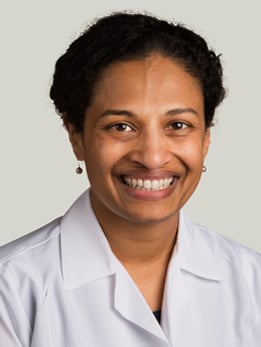 Shilpa Iyer, MD, MPH, specializes in the diagnosis and treatment of female incontinence, overactive bladder, and pelvic organ prolapse. As a member of the interdisciplinary care team in the Center for Pelvic Health, Dr. Iyer performs vaginal and minimally invasive surgical techniques to treat urogynecologic conditions.
In addition to her clinical work, Dr. Iyer has completed and is interested in research on overactive bladder and surgical outcomes. She continues to teach medical students, gynecology residents, and has an interest in medical education research.
At The Forefront Live: Pelvic Health Disorders
Reproductive and urologic health can be a cause for concern for many women. Often, the topic of prolapse, incontinence and pelvic health is not discussed until a patient has already experienced symptoms. Dr. Dianne Glass and Dr. Shilpa Iyer explain.