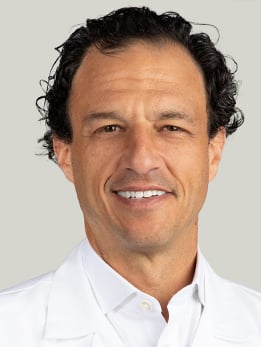 Urology, Urologic Oncology (Urologic Cancer), Surgery | More
Bruce and Beth White Family Professor of Surgery and Radiology Vice Chair, Section of Urology
Director, High Risk and Advanced Prostate Cancer Clinic
UChicago Faculty Physicians hold faculty positions with the University of Chicago and provide care for patients on the academic health system's main campus in Hyde Park and in care centers throughout the Chicago region.
Close
773-702-1860
Scott Eggener, MD, is a urologic oncologist experienced in robotic and open surgeon who specializes in the care of patients with prostate, kidney and testicular cancers.
Dr. Eggener is co-director of the UChicago Medicine High-Risk and Advanced Prostate Cancer Clinic (UCHAP), a program that provides focused care for men at high risk for prostate cancer and those with advanced disease.
His research — which has resulted in over 250 publications — exclusively focuses on urologic cancers and primarily focuses on improving the screening, imaging and treatment of men with prostate cancer. Dr. Eggener's research has been presented at national and international meetings. He is a senior faculty scholar at the Bucksbaum Institute for Clinical Excellence, an associate editor at four medical journals, on the executive board of International Volunteers in Urology and has chaired or participated in multiple ASCO/AUA cancer guideline panels.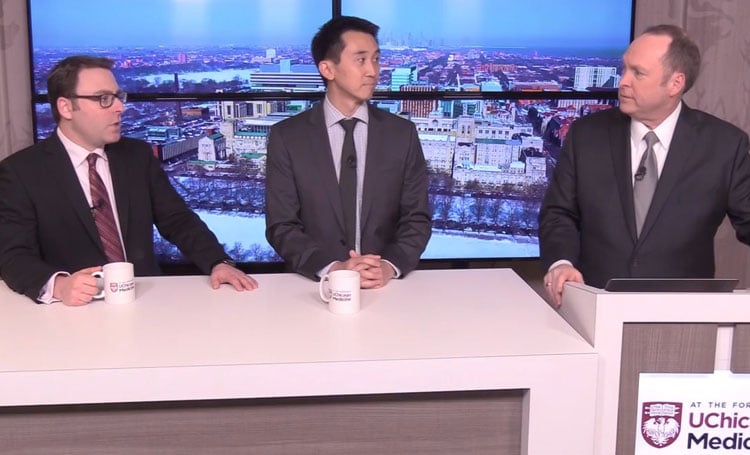 Prostate Cancer Q & A
UChicago Medicine prostate cancer experts answer questions about the latest prostate cancer treatments, hereditary factors that increase the risk for prostate cancer and advanced research under way to improve the diagnosis and treatment of prostate cancer.
Watch Video
Watch Video With Transcript
Testicular and Prostate Health with Dr. Scott Eggener: Things You're Too Embarrassed to Ask a Doctor Podcast
Things You're Too Embarrassed To Ask A Doctor is UChicago Medicine's podcast dedicated to answering some of the most searched medical questions on the Internet. This episode features urologist Scott Eggener, MD. Listen as Dr. Eggener answers questions related to testicular and prostate health. Today's questions include things like, "What do testicular lumps feel like?" and more. Subscribe wherever you get your podcasts.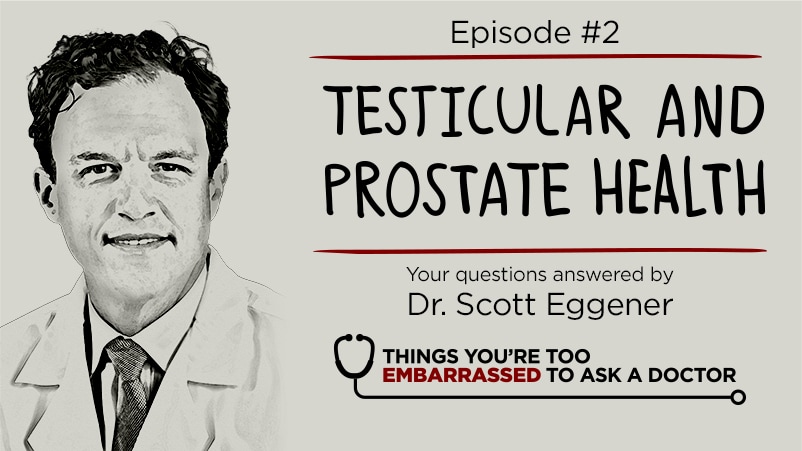 Read more from Dr. Scott Eggener