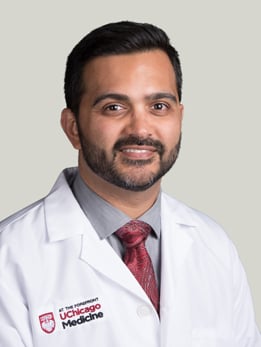 Nikunj K. Chokshi, MD, is a highly-skilled pediatric surgeon. He specializes in surgery for lung abnormalities, inflammatory bowel disease and solid tumors. Dr. Chokshi also has expertise in minimally invasive surgery, which reduces his patients' recovery time, pain and scarring.
Through his research, Dr. Chokshi has investigated surgical diseases that impact infants and children. He is also assessing ways to improve surgical techniques and processes. Dr. Chokshi has been published in several peer-reviewed journals, such as
Pediatric Transplantation
and
Surgery
.