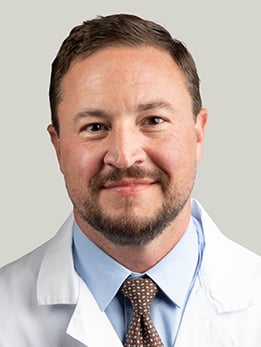 Michael B. Gluth, MD, provides care for adults and children with
ear and hearing disorders
, including chronic ear infections, hearing loss, ear-related balance disorders and tumors of the skull base.
Dr. Gluth is an active researcher, having published numerous scientific articles and having served as the primary investigator on studies examining treatment options used to manage various ear disorders. He is the director of the Bloom Otopathology Lab. His research has led to the development of a prosthesis used to replace the tiny bones within the middle ear when damaged. In addition, he is working to develop novel medical treatments for the management of cholesteatoma (a benign growth in the middle ear).
An expert ear surgeon, Dr. Gluth has co-authored a comprehensive textbook on chronic ear infection and related ear surgery entitled
The Chronic Ear
. He has written numerous book chapters and journal articles on topics such as cochlear implants, chronic ear disease, and inner ear disorders, and he serves as a reviewer for several notable scientific journals.
As a member of the board of directors of the Prosper Meniere Society, an international organization of physicians and researchers devoted to inner ear medicine and surgery, Dr. Gluth has been invited to lecture both nationally and abroad, educating the public and health care professionals on ear science and medicine.
Read More About Otolaryngology