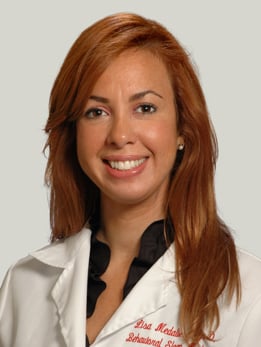 Behavioral Sleep Medicine, Sleep Medicine, Psychology | More
Clinical Associate of Psychiatry
UChicago Faculty Physicians hold faculty positions with the University of Chicago and provide care for patients on the academic health system's main campus in Hyde Park and in care centers throughout the Chicago region.
Close
773-702-9660
Lisa Medalie, PsyD, CBSM, is a behavioral sleep medicine specialist. She specializes in treatment of chronic insomnia in adults and children. She uses evidence-based behavioral treatment, including Cognitive Behavioral Treatment for Insomnia (CBTI).
Dr. Medalie is formally trained and board certified in behavioral sleep medicine. She works with adults and families ready to implement behavioral change necessary to improve their sleep disturbance. Dr. Medalie also works with interns and fellows interested in behavioral sleep medicine training.