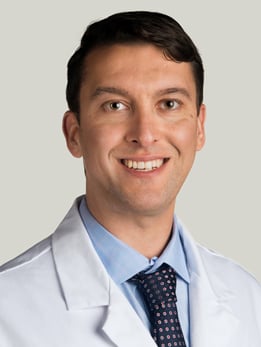 Assistant Professor of Medicine
UChicago Faculty Physicians hold faculty positions with the University of Chicago and provide care for patients on the academic health system's main campus in Hyde Park and in care centers throughout the Chicago region.
Close
773-702-6140
Dejan Micic, MD, is a clinical gastroenterologist who specializes in the treatment of
inflammatory bowel disease (IBD)
and the management of gastrointestinal conditions that cause nutritional disorders, such as short bowel syndrome and malabsorption syndrome (the inability to fully absorb necessary nutrients). He uses novel therapies to manage infectious complications such as Clostridium difficile colitis, a dangerous infection of the colon. His expertise in nutrition includes identifying malnutrition, providing nutrition education and using alternative methods to get nutrients into the body such as intravenous or intramuscular injections.
In addition to standard endoscopic procedures, Dr. Micic performs endoscopic procedures in the small bowel. He performs balloon-assisted enteroscopy, which is a procedure used to manage lesions or bleeding in the small bowel.
Dr. Micic's research interests include studying how patients respond to therapy and hospitalization and predicting their health outcomes. He also is active in IBD translational research studies. His scholarship includes dozens of articles in peer-reviewed medical journals, abstracts, reviews and book chapters.