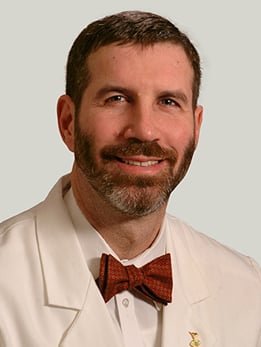 Neurosurgery, Pediatric Neurosurgery, Surgery | More
Ralph Cannon Professor of Surgery
Professor of Neurology and Pediatrics
A clinically integrated network of physicians and providers employed by UChicago Medicine who offer care in inpatient, community, ambulatory, acute care or extended care settings.
Close
773-702-2123
David M. Frim, MD, PhD, is an internationally recognized clinical neurosurgeon and neurosciences researcher who specializes in the care of children and adults with congenital neurosurgical problems. In addition, his clinical interests extend to the treatment of brain and spine tumors, epilepsy and pediatric spine disorders. His innovative approaches to hydrocephalus, Chiari malformation, syringomyelia and myelodysplasia/tethered cord syndrome attract patient referrals from national and international sources.
Dr. Frim performs the following neurosurgical procedures with expertise whether treating problems that are simple or complex:
Craniotomy
Laminectomy
Skull base surgery
Spinal cord untethering
Neuroendoscopy
Hydrocephalus shunting
Pediatric disc removal or spinal fusion
Dr. Frim has built a large, well-respected clinical practice that encompasses all aspects of pediatric neurosurgery with an added emphasis on adults with "pediatric" or congenital problems. In addition, he has developed expertise in brain and spine tumors (especially tumors associated with genetic syndromes such as neurofibromatosis with acoustic neuroma), endoscopic and stereotactic brain surgery and surgical epilepsy.
An active medical researcher and educator, Dr. Frim serves as principal investigator on laboratory and clinical studies related to brain injury, intracranial pressure dynamics, and cognitive outcome after treatment of hydrocephalus and Chiari syndrome. He has received support from the National Institutes of Health and other sources for these projects. Dr. Frim has also served as Residency Program Training Director in neurosurgery at the University of Chicago and maintains a busy schedule of lectures and educational presentations on neurosurgical topics.
Read more from Dr. David M. Frim