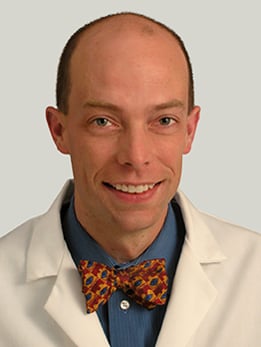 Clinical Professor of Human Genetics
Medical Director, Human Genetics
UChicago Faculty Physicians hold faculty positions with the University of Chicago and provide care for patients on the academic health system's main campus in Hyde Park and in care centers throughout the Chicago region.
Close
888-824-0200
Darrel J. Waggoner, MD, specializes in the treatment of metabolic and genetic disorders in children and adults. He sees patients in the medical genetics, craniofacial, and neurogenetics clinics, and provides genetics consultation services for patients within the University of Chicago Medicine.
Dr. Waggoner's research includes genotype/phenotype studies in patients diagnosed with 9p deletion (9p-) syndrome, exploring greater understanding of the genetic basis of medical problems associated with this condition. He is involved in the family support group for 9p-. His interests also include studying the referral patterns for clinical genetic testing in specific diseases, and determining factors that can help primary care doctors learn to improve the use of these tests.
As director of the clinical and laboratory genetics training program at the University of Chicago, and the medical genetics course in the Pritzker School of Medicine, Dr. Waggoner is involved in curriculum development and teaching for medical students and residents.