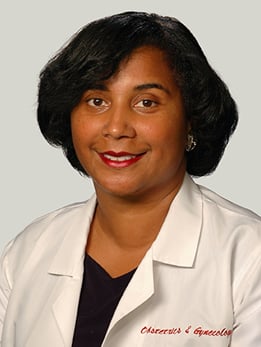 Minimally Invasive Gynecologic Surgery, OB/GYN | More
Professor of Obstetrics and Gynecology
Associate Dean, Graduate Medical Education
A clinically integrated network of physicians and providers employed by UChicago Medicine who offer care in inpatient, community, ambulatory, acute care or extended care settings.
Close
773-702-6118
Anita Blanchard, MD, has devoted her career to excellent patient care, quality community based health and outstanding resident education. She promotes well-woman gynecologic care across the age continuum from adolescence through the menopause transition. Her special interests include maintaining good health, management of abnormal pap smears and solving menopause challenges. She provides competent and culturally sensitive care and see patients from local, regional and international origins.
Dr. Blanchard has served as the residency program director since 2004 and is committed to educating our next generation of outstanding health care providers.
In addition to her work at the University of Chicago, Dr. Blanchard is active in national organizations. She is a board member of the American Board of Obstetrics and Gynecology Excellence Foundation and serves as a founding member and national secretary of the Society for Academic Specialists in General Obstetrics and Gynecology, the only existing society dedicated to the advancement of the careers of generalists. She has lectured and written textbook chapters on well-woman care, vulvar disorders and geriatric care.