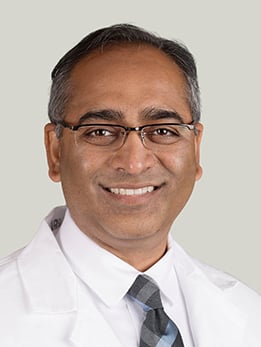 Cardiology (Heart Care), Cardiac Imaging | More
Associate Professor of Medicine and Radiology
Director, Cardiac Magnetic Resonance and Computed Tomography
A clinically integrated network of physicians and providers employed by UChicago Medicine who offer care in inpatient, community, ambulatory, acute care or extended care settings.
Close
773-702-9461
Amit R. Patel, MD, is a cardiologist who uses advanced imaging techniques such as cardiac magnetic resonance (MRI) and computed tomography (CT) to provide individualized therapies for patients with heart disease. He has a specific clinical interest in the care of adults with congenital heart disease and those with infiltrative heart disorders, such as cardiac sarcoidosis and amyloidosis.
Dr. Patel's research is focused on leveraging the strengths of various cardiac imaging tests to provide precision care of patients with heart disease. He is particularly interested in the following:
The detection of early abnormalities in heart function in patients with systemic disorders such as sarcoidosis, sickle cell anemia, and amyloidosis
The development of more accurate non-invasive tests to detect significant coronary artery disease
Improving quantification of heart function to better guide treatment in patients with pulmonary hypertension and congenital heart disease.