Exceptional Spine Care
The University of Chicago Medicine spine team offers a wide range of non-surgical, minimally invasive and traditional surgical techniques for the treatment of back and neck problems. We maximize the use of nonsurgical interventions for reducing pain and restoring your mobility. When surgery is the best treatment option, our doctors will always identify when a procedure can and should be performed using minimally invasive techniques that involve smaller incisions than those in traditional open surgery. Patients can be certain that their surgeon will always choose the most effective solution for their condition — a treatment that has the highest probability of providing the most improvement and durability for the longest period of time.
Our multidisciplinary team of experts share ideas and work together to provide you with the best possible treatment, and where doctors and nurses emphasize your health, well-being and outcome. This comprehensive approach means you can expect leading-edge treatment and better results. At UChicago Medicine, you have access to the same advanced spine treatment at convenient locations near you.
Our Spine Treatment Philosophy
We believe in a patient-centered process of informed and shared decision-making. Patients receive a complete evaluation in addition to a thorough account of their symptoms and an explanation of all non-operative and operative treatment options. We are committed to listening to and guiding you through this decision with respect and compassion. We empower our patients to be active in their health care and work with us to decide the best treatment for their condition and lifestyle, and we will walk you through each step of the healthcare journey, from surgery or outpatient care through pain management and rehabilitation and care in your home.
Spine Conditions We Treat
Failed back surgery syndrome (unsuccessful previous spinal surgeries)
Herniated disk (rupture of a disk in the neck or lower back)
Spinal stenosis (narrowing of the canal surrounding the spinal cord and/or nerves)
Radiculopathy (shooting pain down the arm or leg)
Degenerative disk disease (deterioration of the disks in the neck or lower back)
Cervical myelopathy (damage to the spinal cord in the neck region)
Spondylosis (abnormal wear on the bones and cartilage of the neck or back)
Spondylolysis (defect in a segment of bone in the lower back)
Spondylolisthesis (slippage or displacement of one vertebra relative to another)
Scoliosis (curvature of the spine)
Kyphosis (abnormal rounding of the spine)
Degenerative disorders of the spine
Spinal deformities
Spinal tumors
Spinal osteoporosis
Trauma (fractures)

Tumors of the spinal cord

Tethered cord

Neurofibromatosis of the spine
Surgical Treatments & Techniques for Spine Injuries
Minimally invasive spine surgery
Robotic surgery
Cervical disk replacement

Computer-assisted navigation (advanced imaging techniques in the OR that increase accuracy and safety)

Lumbar disk replacement

Microsurgery

Traditional spine surgery
Spinal fusion

Vertebroplasty

Comprehensive physical therapy
Pain management (steroid injections, nerve blocks, etc)
Elite Rower Achieves His Dreams After Back Surgery
Stu McDonald grew up enjoying the outdoors in Vail, Colorado, especially hiking and cycling with his family. He discovered a new sport his freshman year at the University of Chicago in 2015, after spotting a flyer for the University of Chicago Men's Crew Team.
Learn more about Stu's journey
Retiree lives pain-free after minimally invasive spine surgery
Most days you can find Keith Affeld working in his yard or tinkering with his 1940 Chevy sedan. Having worked in a steel mill for 43 years, he is no stranger to the rigors of physical labor. At 65, he still mows his own lawn until back pain became too much.
Learn more about Keith's recovery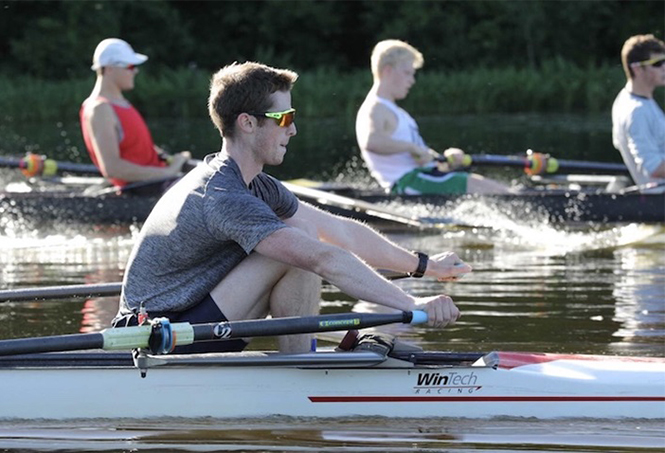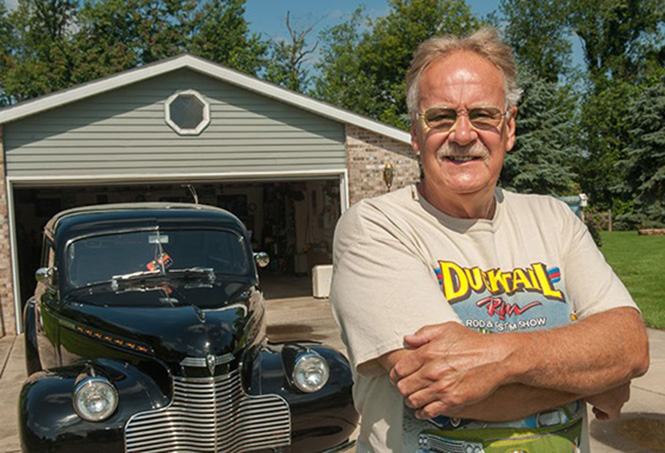 Learn more about orthopaedic care