The UChicago Medicine Supply Chain is committed to the communities that we serve. We work hard to identify, develop and support suppliers and job growth within our communities, and we hold all suppliers to the same expectations. We challenge them to improve themselves in order to meet the demanding quality, cost, technology and service needs of our organization and work together to deliver the best possible care and experience for our patients.
We strive to be the best health care provider supply chain. Our goal is to be one of the best in any industry by ensuring the right products, services and equipment are always delivered to the right place at the right time. We are also committed to delivering the best quality with the lowest total cost.
Our Approach to Great Work
How we do it:
Efficient - Minimizing waste/non-value add, improving flow, maintaining consistency and having standard work
Responsive - Offering quick, nimble customer service
Cost Effective - Delivering competitive pricing, effective spend management and value analysis
Why we do it:
We are always driving value for our patients and advance the mission of the organization through healing, teaching and discovery. Learn more about our approach.
Supplier Diversity and Inclusion
Today, UChicago Medicine's business diversity is fully integrated into every aspect of our supply chain. Utilizing the most creative and innovative talents in the marketplace helps us to better serve our patients, families and communities.
The business diversity program leverages the strength of the minority- and women-owned business (M/WBE) community to improve the quality of our care, the sustainability of our enterprise and our value as a community and business partner by:
Insuring an inclusive sourcing process to increase competition that drives innovation and cost savings
Identifying mutually beneficial business relationships to foster business partnerships
Leverage our leadership position to spur economic growth for minority- and women-owned business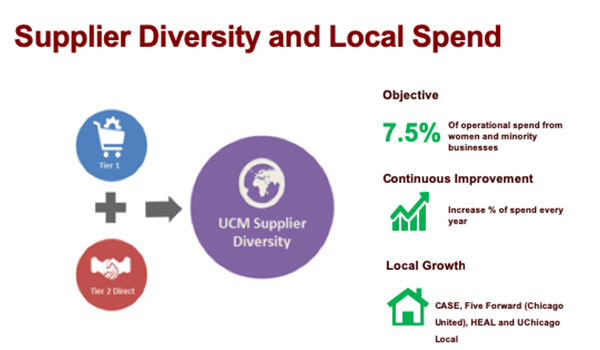 Supply Chain Vision 2025
Our vision centers on being an eminent supply chain team recognized for innovation and problem solving that delivers exceptional value and enables UChicago Medicine to be at the forefront of discovery, advanced education, clinical innovation and delivery of transformative health care. Learn more about our supply chain vision.
An extensive profile of the UChicago Medicine's supply chain processes, a leader in the healthcare industry.
The mission of our Supply Chain Department at UChicago Medicine is really to enable the mission of the overall organization to provide transformative health care be an eminent academic health system, but also to innovate and provide education to the caregivers of tomorrow. We do this by providing the right product at the right place, at the right time, at the lowest total cost.

And we really do it through teamwork and how our groups work together across all the links of the supply chain and all the links of our department, from the suppliers into our operations team, our sourcing, our business and analytics team. And that's across all of our sites of care. And it's important that we're working together as a team in order for us to be successful.

Our business model is made to measure just in time. That means that we do not have a warehouse in sight. We work with a distributor that serves in that capacity and allows us to simplify our operation. Main advantages for this business model are two-- first, streamlining our internal distribution processes by eliminating multiple touching points for products coming into our facilities. Our product goes directly from truck to shelf. And second, optimizing inventories by lowering inventory levels, expiration risk, and overall holding costs.

Our three main objectives-- first, complete control over all clinical supplies for the organization and providing an excellent customer service for these areas. Next, technology driven inventory management that enables us to optimize inventories through analytics, visibility, and automation of processes. Third, leverage our business model. Learn to measure just in time, and maximize the use of distributor for all UCM entities, including clinics and physician offices.

What we do is we look at all of the processes throughout supply chain, and try and remove waste out of those processes. We're lucky here at UCM to have a lot of analytics around our supply chain. My team looks at usage. We look at demand. We look at forecast. We look at all these different factors in order to make adjustments to our inventory levels.

So being just in time, being low unit of measure, we want to make sure that we're providing everything that the clinicians need, but not over providing, not being wasteful, and just having things just to have them. So the main thing we do is build Tableau dashboards that really will alert operations to a problem. So whether it's things being stocked out or whether it's things that are stocked out repeatedly, we can identify that using data. And then we can build projects or build activities based on that data.

We have two particular docks that we receive freight in through-- one being Dock A, which is where we receive a lot of our small parcels, anywhere from 800 to 1,000 packages a day from various points of entry. And then processing those packages and then delivering them throughout the campus to include BSD as well. And then we also have our primary replenishment mechanism that we receive on Dock B. So we receive upwards of 4,500 lines on average each night, anywhere from 2,500 to 4,500 lines a night on three respective trailers that we receive in from our primary distributor, Cardinal Health.

And so once we receive those trailers in, we receive the freight off of those trailers. And then we deliver those products to different points of location throughout the hospital. And so we have a contracted service here on site, that we handle all the fresh, clean linen that comes into our facility directly from that vendor. And then we utilize that in our application in taking care of our patients here on site. And then all of the soiled linen, we then return to that vendor to be laundered.

From an air gas perspective, whether it's oxygen, or nitrogen, or different types of medical gases that will be used in taking care of patients, that is also coming through our air gas contractor as well. And we work very closely with them to ensure that we have the right material and the right gas where it's needed at the right time to take care of patients.

The University of UChicago Medicine's RFID technology is truly at the forefront of supply chain management. My team manages over $23 million worth of medical supplies across the campus by leveraging our RFID technology. Through RFID tagging, we have the ability to track and manage our high dollar cost items, like implants and tissue, down to each unique item as received from our suppliers.

Once we receive our deliveries from the dock, we are able to scan each item and create a unique RFID tag, which we then place on each individual item. The tag captures a unique lot number, serial number, manufacturer, and expiration. The tag is then printed and placed on each individual item. And it is stocked to its designated RFID location.

This gives us real time visibility to on-hand inventory, expiration, and chain of custody. And what this means is that we have real time information on when the product is pulled off the shelf to be used on a patient on a case that day. It also gives us the ability to see when the item has been consumed or used, which then triggers the queue to order the item again.

UCM's strategy has been to really expand our presence in the surrounding communities to bring greater access to care for all of our patients. And as we've grown, we recognized that we needed a dedicated lead to develop a strategy to make sure that we were providing the same standard care of excellence and operational support to these growing number of facilities.

So Ingalls has five main ambulatory sites. So what we've done is we're now focused on replicating the operational models we've instilled at our [INAUDIBLE] South Loop and our centers of excellence there, and making sure that we are implementing those same standards and processes for the Ingalls facilities to help them achieve greater operational efficiencies and supply chain excellence.

And since then, we've expanded this model to over 30 new facilities. So we currently have four number facilities in our affiliate network. What we do is we get in there and we work with them through Visiant to help them achieve greater cost savings through their contracting services. So we work to see where they can leverage our size, and our scope, and our ability to negotiate with our vendors to achieve cost savings in their supply contracts.

Actually, supply chain was the first shared service out to Ingalls. So our relationship started over two years ago, even before the merger was signed, as we started to work on the transformation of the GPO-- so aligning to the same GPO here in Hyde Park-- and then also our same distributor-- so Cardinal Health and moving from the distributor that we had and standardizing to the distributor that we have here.

And obviously, there's tons of efficiencies that are gained by being on those same systems. For once, from a GPO perspective, same contract. So whatever we pay for a widget here in Hyde Park, we pay for that same widget in Ingalls and Harvey-- so huge push there. There's obviously a lot of savings that go along with the brand and the level of spend that is here in Hyde Park. We're obviously able to take advantage of that.
Community Involvement
The University of Chicago Medicine is an anchor in Chicago Anchors for a Strong Economy (CASE). CASE is committed to equipping local suppliers with the tools necessary to successfully complete contracts with anchor institutions.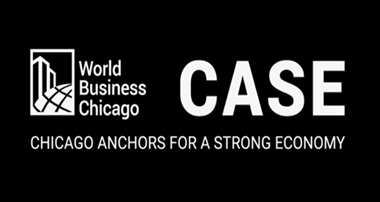 UChicago Local is a University of Chicago initiative designed to support local businesses and job seekers in mid-south side Chicago neighborhoods.
Supplier Diversiy & Local Spend Awards
Top Performing Tier I Diverse Supplier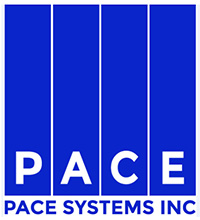 Top Tier II Diverse and Local Impact Supplier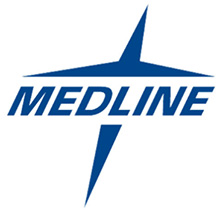 Diversity Certifications Accepted