Cultivating the Future of Healthcare Quality Improvement Experts
Be a part of a world-class academic healthcare system at UChicago Medicine as a Quality Performance Improvement (QPI) Fellow on the Clinical Excellence team.
As a Fellow on the QPI team, be a change agent and partner with clinical and operational leaders across UCM to identify inefficiencies, develop solutions, and lead high priority improvement initiatives across the organization.
Our approach to improvement is founded on the Institute for Healthcare Improvement's (IHI's) Model of Improvement (PDSA) and leverages additional QI and Lean methodologies to apply the best tool or technique for the situation. We know through research that successful implementation is a function of three key ingredients: Evidence, Context, and Facilitation. Our team is uniquely trained to balance all three factors as we support improvements across the health system.
As a High Reliability organization, we apply a system-wide approach to translate evidence into everyday practice by empowering provider decision-making at the point of care.
Administrative Fellowship Structure
Fellows will be mentored by a joint leadership team comprised of the Vice President of Clinical Performance Excellence, the QPI Manager, and a Quality Improvement Project Manager (QIPM).
The Fellow will support clinical and hospital operational-focused improvement endeavors to understand, improve and sustain high-value, patient-centered care across the community. The Fellow will apply and develop methods and tools within the core competencies of quality and process improvement, project management, and group facilitation to achieve project aims aligned with organizational goals. In conjunction with project work, the Fellow will have the opportunity to explore other interest areas and meet with senior leaders across the system.
Application Process
Fellowship Title: University of Chicago Medicine Quality Performance Improvement Fellowship
Program Length: 12 Months
UChicago Medicine will consider applications from all qualified candidates, but we do not sponsor work visas for administrative fellows. Qualified applicants will:
Have a master's degree from an accredited MHA, MPH, MBA or a related program
Have a strong interest in health care quality and performance improvement
Demonstrate high leadership potential
As a member of NCAF, our Administrative Fellowship program will accept applications directly through NCAF's National Administrative Centralized Application Service (NAFCAS).
Program Timeline
The University of Chicago Medicine will abide by the guidelines set out by the National Council on Administrative Fellowships.
| | |
| --- | --- |
| Application Timeline | |
| Application Due Date | Friday, September 29, 2023 |
| Preliminary Interviews | Early/Mid October 2023 |
| Final Round Interviews | Mid October 2023 |
| Selection Announcement | November 2023 |
| Approximate Start Date | July 2024 |
Meet Our Current & Past QPI Administrative Fellows

Celyne Demonteverde (she/her, 2023-2024) is a First Generation Filipinx-American from Southern California and obtained a dual Master of Business Administration in Health-Sector Management & Master of Public Health with a focus in Chronic and Non-Communicable Diseases. Prior to attending Boston University for her Master's program, she worked in healthcare administration, non-profit coalitions, and consulting, focusing on strategic planning, cross-functional team leadership, collaboration, and business process improvement. As a graduate student, Celyne worked part time as an Organizational Development Consultant and a Human Resources Policy Institute Research Assistant. For her summer internship, she was a Lean Graduate Administrative Intern under Operational Excellence at Hartford HealthCare. She is a member of the National Association of Health Service Executives (NAHSE) and was recently awarded the ACHE of Massachusetts's David Kinzer Scholarship. Celyne is passionate about bringing people together to connect, share best practices, and innovate to improve care delivery.
Romeil Suryawanshi (2022-2023)
Joanna Ramsaier (2021-2022)
Why Choose UChicago Medicine
We are advancing the forefront of health every day by bringing research to reality and advanced care closer to our patients. Welcome to the forefront.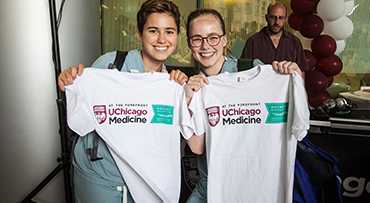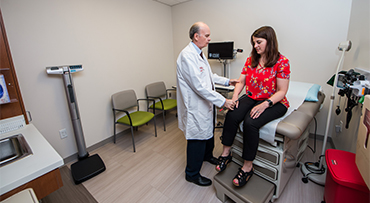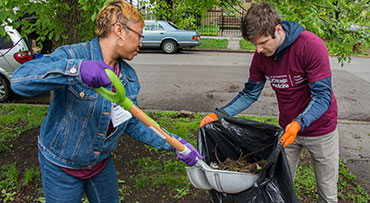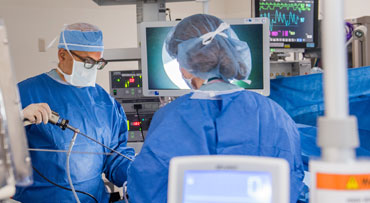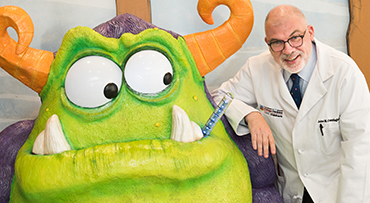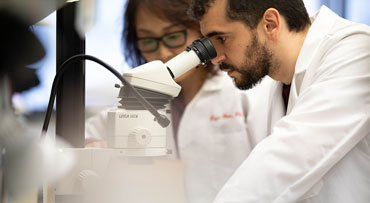 Patient Care Articles & News