Skip to content
Becker elected president of OPTN/UNOS board of directors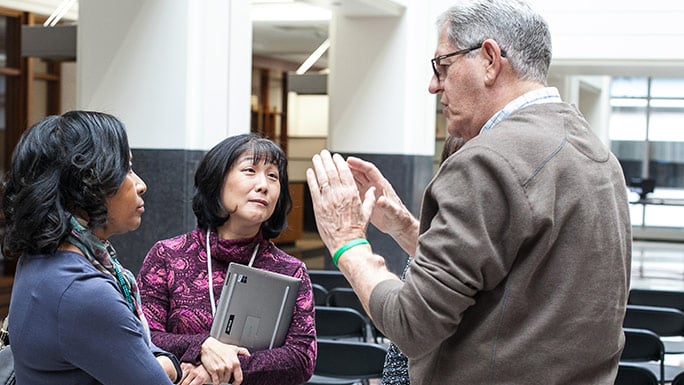 Yolanda Becker, MD, has been elected president of the Organ Procurement and Transplantation Network/United Network for Organ Sharing (OPTN/UNOS) board of directors.
Becker, who is a professor of surgery and director of kidney and pancreas transplantation at the University of Chicago Medicine, will serve a one-year term beginning in July 2017. As president, she will direct the efforts of the governing body of the organization that serves as the nation's organ transplant network under federal contract.
"I am passionate about working to achieve the best outcomes for patients and transplanted organs, while working with our member organizations to support innovation," Becker said. "I will continue to build on the strong foundations set by our community to continue to discuss in a balanced, transparent and inclusive way the challenges we face in organ donation and transplantation."
As president, Becker's duties include leading semiannual meetings of the OPTN/UNOS board, as well as chairing the OPTN/UNOS Executive Committee and UNOS' Corporate Affairs Committee. She is responsible for strategic planning, including the establishment of key goals and oversight of progress in areas such as:
Increasing the number of transplants
Providing equity in access to transplants
Improving outcomes for waitlisted patients, living donors and transplant recipients
Promoting safety for living donors and transplant recipients
Promoting the efficient management of the OPTN
Previously, Becker served as vice president/president-elect of the OPTN/UNOS Board of Directors, as vice chair of the UNOS Corporate Affairs Committee and chair of the OPTN/UNOS Policy Oversight Committee. She also has served on the OPTN/UNOS Membership and Professional Standards Committee (MPSC) and co-chaired an MSPC work group addressing certification maintenance work groups.
Becker has served as an elected member of the American Society of Transplantation (AST) board of directors. She has co-chaired its winter symposium and its education committee, additionally serving on the minority affairs committee. She has served on the American Society of Transplant Surgeons (ASTS) scientific studies committee and on the AST/ASTS American Transplant Congress program planning committee. She also has served on the board of directors of the National Kidney Registry.
She earned her medical degree at the Johns Hopkins School of Medicine in Baltimore. Becker has received additional leadership training, completing the Executive Leaders in Academic Medicine program at Drexel University College of Medicine in Philadelphia.
About UNOS and the OPTN:
United Network for Organ Sharing (UNOS) serves as the Organ Procurement and Transplantation Network (OPTN) by contract with the U.S. Department of Health and Human Services, Health Resources and Services Administration, Division of Transplantation. The OPTN brings together medical professionals, transplant recipients and donor families to develop national organ transplantation policy.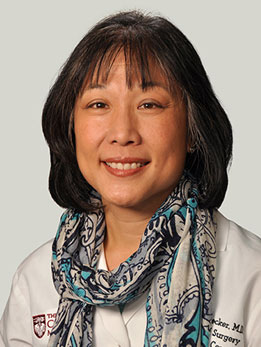 Yolanda Becker, MD
Yolanda Becker, MD, is an expert surgeon. She specializes in kidney and pancreas transplantation, dialysis access surgery and living-donor procedures.
See Dr. Becker's physician profile