Comer Children's urology team has the experience and expertise you can feel confident in if you have a children who needs urologic surgery. Many pediatric urological conditions can be diagnosed and treated with minimally invasive procedures, such as endoscopy and laparoscopy, performed with sophisticated, thin instruments. These procedures allow surgeons to probe and operate in very small areas of the body and save the patient the pain and scarring of a large incision.
Procedures Offered
Bladder and neurogenic bladder cystoplasty: Reconstruction of the bladder (enlargement of bladder with bowel)
Fetal urological surgery: Surgery before the fetus is born
Heminephrectomy/ureterectomy: Removal of part of one of the kidneys (duplex kidney) and/or removal of the ureter
Intersex: Removal of abnormal gonads, ovarian cyst
Megaureter corrections: Correction of dilated and obstructed ureter
Mitrofanoff appendicovesicostomy: Surgical procedure attaching the appendix to the urinary bladder to provide an outlet for urine (continent catheterizable channel)
Nephrectomy/nephroureterctomy: removal of one of the kidneys/ removal of a kidney and the ureter
Orchidopexy: Correction of undescended testis
Pyeloplasty: Removal of an obstruction (UPJ) and reconnection of the kidney drainage system
Ureteric reimplantation: Vesicoureteral reflux (VUR)
Varicocele treatment: Ligation of abnormal dilated veins draining the testis
Benefits of Pediatric Minimally-Invasive Surgery
Patients experience less pain, blood loss and scarring along with quicker recovery times after minimally invasive surgery.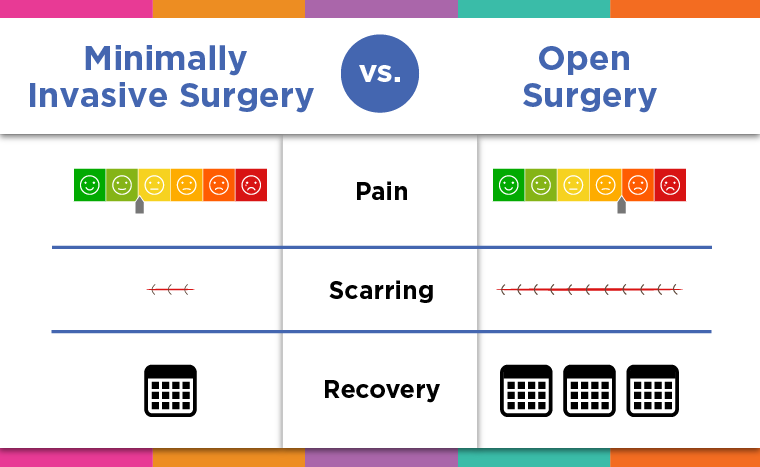 The benefits of minimally invasive urological surgery for our young patients include:
Fewer complications
Less scarring
Less damage to tissue and muscle
Quicker return to normal activities
Reduced pain
Reduced blood loss
Shorter stay in the hospital
Frequently Asked Questions: Pediatric Urology Minimally Invasive
Meet Our Pediatric Urologist
Our team provides compassionate care, using the most up-to-date treatments and methods, including robotic-assisted surgery. We do everything possible to make sure recovery and transition back to regular activities goes smoothly. In each case, the patient's comfort comes first.
Pediatric Urology Team Brochure
Our Pediatric Urology Locations in Chicago and South Suburbs
1101 S. Canal St.
Suite 201 & 202
Chicago, IL 60607
877-336-5667
Request an Appointment
The information you provide will enable us to assist you as efficiently as possible. A representative will contact you within one to two business days to help you schedule an appointment.
You can also make an appointment with our providers by:
– Scheduling a virtual video visit to see a provider from the comfort of your home
– Requesting an online second opinion from our specialists
To speak to someone directly, please call 1-773-702-6169. If you have symptoms of an urgent nature, please call your doctor or go to the emergency room immediately.
Pediatric Articles & News