Chicago's Southland Region
For nearly a century, UChicago Medicine Ingalls Memorial carries a legacy of commitment to improving community health and wellbeing.
Our dedicated and compassionate health experts provide invaluable outreach services to thousands of men, women and children throughout the 13 zip codes of our Southland service area.
Our Southland Service Area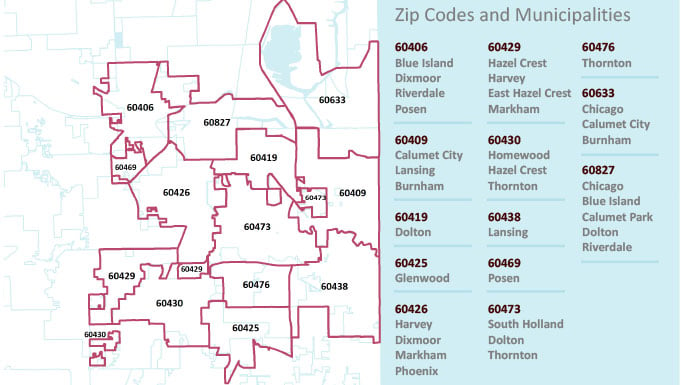 Blue Island
Burnham
Calumet City
Chicago
Dixmoor
Dolton
East Hazel Crest
Glenwood
Harvey
Hazel Crest
Lansing
Markham
Phoenix
Posen
Riverdale
South Holland
Thornton
Some community areas stretch across multiple zip codes. Our community benefit service area extends only to those parts of a community area within the 13 zip codes identified.
Community Outreach and Health Equity Articles