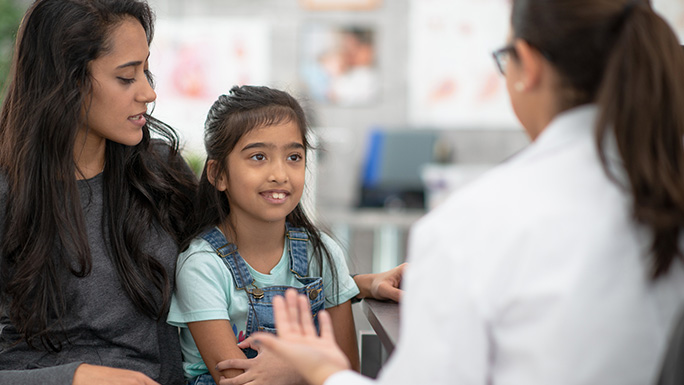 Comer Children's Comprehensive Immune Deficiency and Dysregulation (CIDD) Clinic provides multi-disciplinary care in a single patient visit, with the goals of providing disease expertise, creating a distinct educational environment, as well as laying a foundation for advanced human immunology research.
What We Treat
Inborn errors of immunity (IEI), previously known as primary immunodeficiency disorders (PIDs or PIDDs), are rare genetic disorders that result in defects of the immune system. There are now greater than 450 disorders classified as IEIs with approximately 20 new disorders discovered annually. The number of patients diagnosed with an IEI is growing likely secondary to disease discovery and greater recognition of these disorders.
Patients seen in this clinic include those with primary immune disorders such as:
Autoinflammatory disorders
Autoimmune disorders
Immune dysregulatory disorders
Antibody deficiencies
Phagocyte defects
Bone marrow failures
We also evaluate patients with:
Suspected immune dysregulation

Hematologic defects including acute and chronic cytopenias

Early onset or very early onset inflammatory bowel disease

Concerning or unique infectious complications

Other medical conditions that could have an impact on the immune system (such as ataxia telangiectasia, DiGeorge syndrome, cancer predisposition syndromes)
Diagnosis, Evaluation & Treatment
Our highly experienced experts utilize sophisticated diagnostic tools to evaluate and identify the type of immune disorder. These tools include detailed studies of lymphocytes and other white blood cells, bone marrow aspirate and biopsy, molecular analysis and DNA sequencing.
We design a care plan tailored to each patient. Treatment may include a combination of the following strategies.
Request an Appointment
The information you provide will enable us to assist you as efficiently as possible. A representative will contact you within one to two business days to help you schedule an appointment.
To speak to someone directly, please call 1-773-834-8617. If you have symptoms of an urgent nature, please call your doctor or go to the emergency room immediately.
Pediatric Articles & News