Treatment and Care Goals for Children with Short Bowel Syndrome
How is short bowel syndrome treated?
Specific treatment recommendations for children with short bowel syndrome will vary, depending on the cause of the condition, the patient's age and other health problems the child has.
In general, the initial phase of treatment consists of the following:
Surgery, to address the intestinal complications
Parenteral nutrition, placement of a secure intravenous catheter in a large vein near the heart (central line) for administering nutrients
Enteral nutrition (when needed), inserting a feeding tube through the nose (nasogastric tube) or in the stomach (gastrostomy tube or G-tube) for administering nutrients into the intestine
At the University of Chicago Medicine Comer Children's Hospital, our treatment goals for children with short bowel syndrome are three-fold. The next phase involves:
Stimulating recovery of the intestines
Ensuring your child's adequate long-term growth and development
Enhancing quality of life for children and their families
Parenteral and Enteral Nutrition
Goal: Stimulate the small intestine to grow and function normally.
The small intestine will grow as your infant or child grows until age 18. For instance, a normal infant's intestine will double in length by age 4 and triple in length by mid-adolescence. As the intestine grows, it may regain the ability to absorb needed nutrients. To stimulate the intestine to grow, we use nutritional strategies.
Personalized Nutritional Care
The potential for intestinal growth depends on how much of the short bowel is missing, as well as the type and quality of nutrients that the child is receiving. Thus, the make-up of parenteral nutrition is very important. The pediatric dieticians on our team are experts at determining a child's nutritional requirements. Different parts of the small intestine absorb different nutrients. Thus, the nutrients that your child needs depend, in part, on the section of the small intestine that is shortened.
After your child is discharged from the hospital, our team of dieticians, nurses and physicians will continue to follow your child to ensure they are getting the right nutrients and medications, and that they are growing.
Leading Advancements in Parenteral and Enteral Nutrition
Our physicians are also conducting research aimed at improving the makeup of parental and enteral nutrition to better ensure that children with short bowel syndrome grow appropriately. In addition, pediatric gastroenterologist Timothy Sentongo, MD, helps set national guidelines for managing short bowel syndrome with parental and enteral nutrition.
Therapy and Developmental Care
Goal: Help your child lead as normal a life as possible.
Children with short bowel syndrome usually spend a long time in the hospital at the beginning of their illness. This is to determine the nutritional approach that best suits them individually. We monitor their metabolism in response to parenteral nutrition, assess their response to therapies and teach families about the care that will be required.
At Comer Children's, we like to focus on the long-term picture. The ultimate goal is that your child's intestine recovers adequately enough to maintain growth without a need for parenteral nutrition. In addition, despite having the diagnosis of short bowel syndrome, we work to support your child so he or she has a positive childhood medical experience, adjusts well in school, and successfully transitions into adulthood.
To make this happen, your child may need extra help achieving developmental milestones, including chewing, walking or speaking. Our physical, occupational and speech therapists work one-on-one with babies and children to help them develop skills and attain confidence. In addition, our developmental and behavioral pediatricians can evaluate your child and recommend specific therapies for addressing developmental, behavioral, learning or genetic disorders.
Family Education and Support
Goal: Empower your family to provide ongoing care with confidence.
At Comer Children's, we typically become involved in a young patient's care early on, often when infants are in the neonatal intensive care unit. Many of the same clinicians who care for your child in the hospital will continue following your child after they are discharged home.
We start early, working one-on-one with parents and caregivers to help ensure that children are growing and developing. It can be difficult caring for a child with special health needs and a lot of medical equipment. Our nurses and other clinicians will help you learn how to manage your child's parental or enteral nutrition, recognize worrisome symptoms, and help your child grow and develop. Managing short bowel syndrome requires a team, and families are vital members of that team.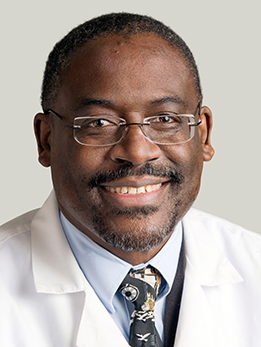 Timothy A. S. Sentongo, MD
Pediatric gastroenterologist Timothy A. S. Sentongo, MD, specializes in chronic disorders that affect growth and nutrition in children, including short bowel syndrome, food intolerances, feeding problems and cystic fibrosis.
Learn more about Dr. Sentongo
Request an Appointment
The information you provide will enable us to assist you as efficiently as possible. A representative will contact you within one to two business days to help you schedule an appointment.
You can also make an appointment with our providers by:
– Scheduling a virtual video visit to see a provider from the comfort of your home
– Requesting an online second opinion from our specialists
To speak to someone directly, please call 1-888-824-0200. If you have symptoms of an urgent nature, please call your doctor or go to the emergency room immediately.
Learn More About Pediatric Gastroenterology, Hepatology and Nutrition