Intestinal failure in children is diagnosed when their intestines are unable to absorb the necessary nutrients (proteins, fats, water, vitamins, etc.) for growth and development. This often occurs with short bowel syndrome, Crohn's disease or other digestive diseases. Over time, intestinal failure can lead to malnutrition, growth issues, recurring central line infections and parenteral nutrition associated with liver failure. Pediatric gastroenterologists at University of Chicago Medicine Comer Children's are experts in diagnosing and managing your child's intestinal failure. Depending on the diagnosis, we may offer treatment options such as:
Total parenteral nutrition, which uses intravenous methods to supply your child with the necessary nutrients
Novel intravenous lipid emulsions, including Omegaven and SMOF lipids for children who develop parenteral nutrition-associated liver disease
Surgical solutions, including bowel lengthening
Intestinal transplantation
Our physicians will work with you and your child to explain treatment options and decide what is the best plan for your family.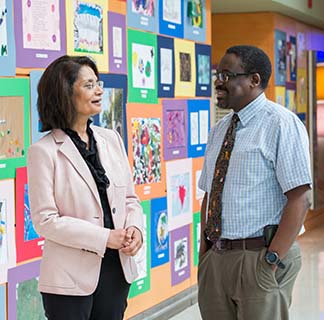 Pediatric Gastroenterology Team
At Comer Children's, your child benefits from the combined expertise of many of the nation's leading specialists in gastrointestinal diseases. Our gastroenterologists are nationally and internationally recognized for providing breakthrough care of complex digestive diseases.
Meet Our GI Team