What Is Sedation?
Sedation services at the University of Chicago Medicine Comer Children's Hospital are a very safe way to reduce fear and anxiety that our patients may experience during procedures. Sedation is used to help many children through various tests and procedures by giving medicine to help relax and remain still. If the procedure is painful, medicine to relieve pain may also be given. When children are sedated, they appear to be sleeping.
Pediatric sedation is available in inpatient and outpatient settings. Sedation may be appropriate if your child needs diagnostic or therapeutic tests or treatments including:
MRI scans
CT scans
Interventional radiology procedures
Nuclear medicine testing
Endoscopy
Colonoscopy
Central line placement
Dialysis/pheresis catheter placement
Minor surgery
Peripherally inserted central catheter (PICC line) placement
Bone marrow aspiration/biopsy
Lumbar puncture
Liver or renal biopsy
Radiation oncology
Eye exams with laser therapy
Echocardiography
Our family-centered sedation services are tailored to meet your child's needs before, during and after his or her procedure.
Award-Winning Pediatric Sedation Program
As a designated Center of Excellence in Pediatric Sedation by the Society for Pediatric Sedation, Comer Children's is committed to safe and effective procedural sedation. Our experts apply current best practices in a patient- and family-centered environment with continual self-review, evaluation and changes aimed at achieving the highest quality of care with efficient use of limited health care resources.
Specializing in Pediatric Sedation
The sedation team is a group of critical care doctors and nurses who work together to deliver sedation medication and safely monitor your child if sedation is needed for a test or procedure. This team will also assist with any IV access or blood draws that may be needed. Staffed exclusively by specialists in pediatric critical care medicine, Comer Children's pediatric sedation service is a Platinum Institutional Member of the Society for Pediatric Sedation (SPS), with access to the Pediatric Sedation Research Consortium. The SPS is an international leader in the advancement of pediatric sedation.

A child life specialist will be available to provide preparation for your child's test or procedure and distraction to minimize anxiety. If you would like child life services during your visit, please ask our staff to request a specialist.
What to Expect
Frequently Asked Questions about Pediatric Sedation
This Q&A is designed to give you answers to common questions people have about pediatric sedation and procedures. If you do not find answers to your questions regarding your child's sedation or for more information about any of the services, please call us at 773-834-8585.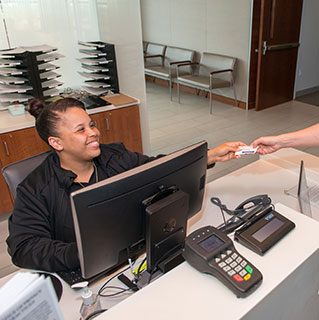 Contact Us
For more information about sedation services or procedures:
Phone: 773-834-8585
Fax: 773-834-0076
Pediatric Articles & News