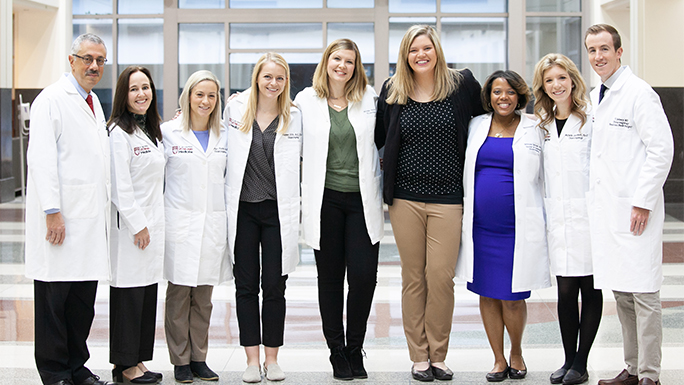 At University of Chicago Medicine Comer Children's, our team of otologists, audiologists, neuropsychologists, speech-language pathologists, auditory-verbal therapists, child life specialists and an education consultant works together to evaluate patients and develop individualized plans for treating hearing loss.
We also have a support team you can join if your child has a cochlear implant at Comer Children's. The team will put you in touch with other families whose children have also received cochlear implants here, as well as with the professionals dedicated to helping you and your child.
Pediatric Audiologists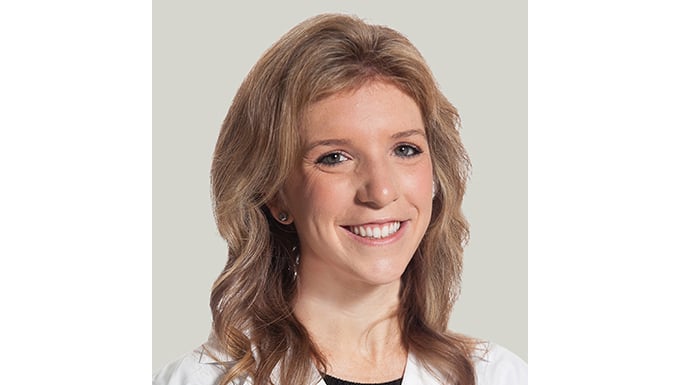 Michelle Ketcham Gozdecki is a board certified audiologist with a specialty certification in pediatrics. She received her doctorate degree in audiology from Indiana University. Michelle's clinical interests include pediatric diagnostics, amplification, and cochlear implants. She also enjoys being an active member of the pediatric cochlear implant team.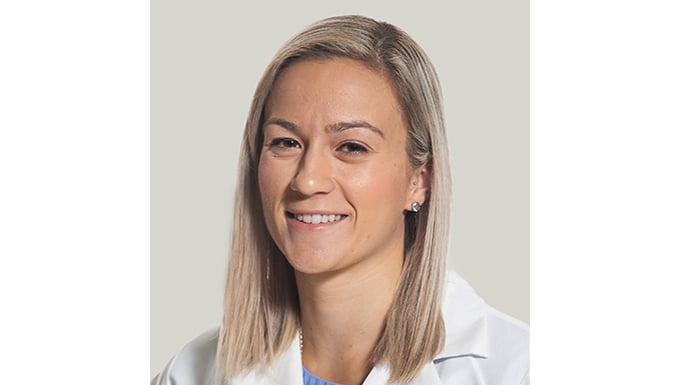 Kaitlyn Porter, AuD, CCC-A, F-AAA, completed her Bachelor of Arts degree at the University of Connecticut, and her Doctorate of Audiology degree from Nova Southeastern University in Fort Lauderdale, FL. Her clinical externship was completed at Loyola University Medical Center in Chicago with a concentration in cochlear implants. Dr. Porter's focus is on pediatric patients for audiological evaluations, auditory brainstem response (ABR) tests and hearing assistive technology including hearing aids, osseointegrated devices and cochlear implants.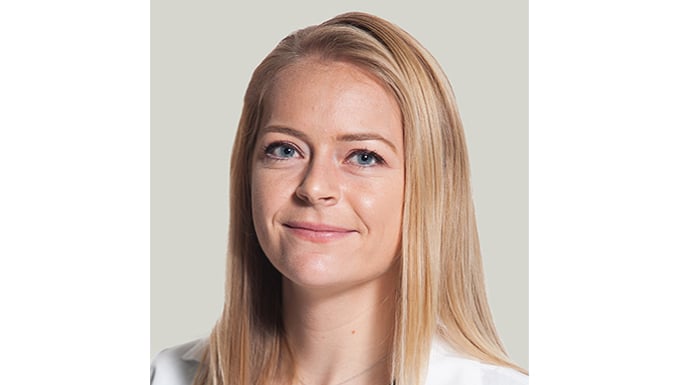 Maureen Virts, AuD, CCC-A, F-AAA, completed her Bachelor of Arts at Washington University in St. Louis and her Doctorate of Audiology with a pediatric specialty from Vanderbilt University in Nashville, TN. She completed her clinical externship at Vanderbilt University Medical Center. Dr. Virts has experience seeing pediatric patients for hearing evaluations, auditory brainstem response (ABR) tests and hearing assistive technology including hearing aids, osseointegrated devices and cochlear implants. Dr. Virts is certified in Early Intervention and has experience working with patients educational teams to ensure they receive the best possible services
Pediatric Speech Language Pathologists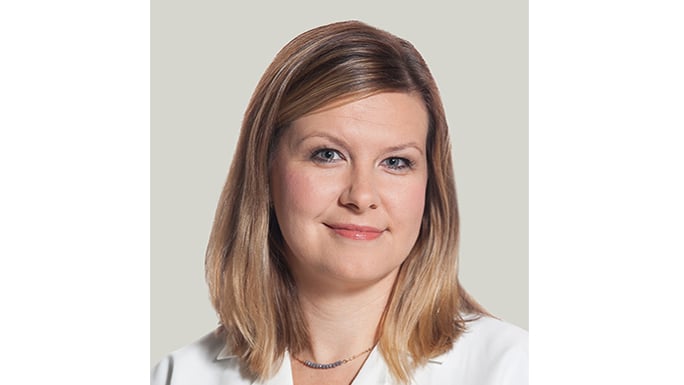 Michelle Havlik, MHS, CCC-SLP, LSLS Cert AVT is a licensed American Speech Language Hearing Association (ASHA) certified speech-language pathologist who specializes in listening and spoken language development in children with hearing loss. She has worked at UChicago Medicine and has been a member of the Pediatric Cochlear Implant and Hearing Loss Program since 2009. She became a Listening and Spoken Language Specialist Certified Auditory Verbal Therapist (LSLS Cert. AVT) in 2014 and has been a credentialed Early Intervention Specialist and Evaluator since 2007. She obtained her Master of Health Science degree in Communication Disorders from Governors State University in 2006 and her Bachelor of Arts degree in Speech-Language Pathology from Elmhurst College in 2001.
Telemedicine at Comer Children's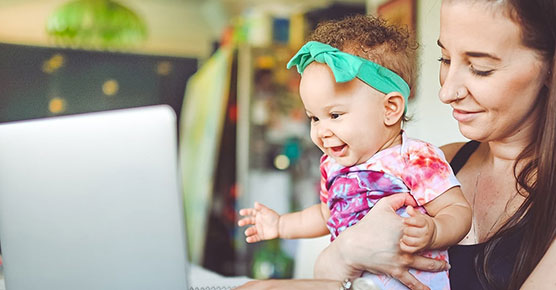 Pediatric Video Visits
For your convenience and safety, we offer secure and easy virtual visits by video or phone for most pediatric care, with the only exception being regularly scheduled well-child visits. We want to ensure that every child has the best healthcare possible.

Get a Second Opinion Online
Whether you are facing a complex health issue or difficult treatment decision, getting a second opinion can help you make an informed decision about your care. Get an online second opinion from one of our experts without having to leave home.
Find a Hearing Loss Location Near You
Request an Appointment
The information you provide will enable us to assist you as efficiently as possible. A representative will contact you within one to two business days to help you schedule an appointment.
You can also make an appointment with our providers by:
– Scheduling a virtual video visit to see a provider from the comfort of your home
– Requesting an online second opinion from our specialists
– Filling out an online questionnaire (e-visit) to get a same-day diagnosis and treatment for common conditions.
To speak to someone directly, please call 1-773-702-1865. If you have symptoms of an urgent nature, please call your doctor or go to the emergency room immediately.
Pediatric Articles & News