Skip to content
COVID-19: What we know so far about the 2019 novel coronavirus
COVID-19 — the contagious respiratory illness caused by a novel (new) coronavirus — continues to spread worldwide. With rapid transmission of this virus in our country, health and government officials have asked every one of us to help slow the spread in our communities.
As an
infectious disease specialist and hospital epidemiologist at the University of Chicago Medicine
, my job is to prepare for outbreaks such as COVID-19 while caring for patients at our academic medical center on Chicago's South Side.
The extent of this outbreak is rapidly evolving and risk assessment changes daily, but here's what I can tell you about COVID-19 as of today:
Protecting Yourself and Others From COVID-19
What can I do to help stop the spread of the coronavirus?
First and foremost, continue to take these preventive actions:
Avoid close contact with people who are sick
Don't touch your eyes, nose and mouth
Wash your hands thoroughly and frequently
Clean and disinfect objects and surfaces you come in contact with regularly.
As COVID-19 spread rapidly here, our health and government officials across the country asked all of us to take additional steps to slow the spread of the disease, including:
Social distancing — Stay at least 6 feet away from other people and avoid large groups. Work from home if possible. Visit with loved ones via electronic devices. Learn more about the importance of social distancing.

Facemasks — Wear a facemask or other cloth face covering (e.g. bandana, scarf), especially in public areas where social distancing can be difficult (grocery stores, pharmacies). Surgical masks and N-95 respirators are in limited supply and need to be reserved for healthcare workers and medical first responders. If your doctor tells you to wear a medical mask, that's okay too.

The Centers for Disease Control and Prevention (CDC) offers instructions for making and wearing a facemask. It's important to know that fabric masks aren't as protective as medical masks but if we all work together, they can really make a difference. Fabric masks trap your respiratory droplets (even the ones you can't see from talking and breathing) and hold them in the mask so they don't land on shared surfaces (like the railing on the train) or on other people (like the person next to you in line). Since anyone can be shedding virus, even if they don't have any symptoms, it's important for everyone to wear these masks all the time.

Stay-at-home orders — Some states, including Illinois, have enacted stay-at-home orders requiring people to remain in their homes unless they have an essential job, or are doing an essential task, such as grocery shopping or walking their dog. These orders have really changed things. Still, it can be very hard to understand why they are necessary, especially in places where there aren't very many cases. It's important to remember that every single one of us is susceptible to this infection and there are no vaccines or antivirals. And our hospitals and clinics are not able to handle all of us being sick at the same time.

The best and most effective way to implement a stay-at-home order is early on, when very few people are sick. In that setting, staying home will save the most lives and be able to be lifted more quickly. Once a city or town is experiencing lots and lots of cases, it can take a very long time for the infection rate to come back down to manageable levels. Even then, strict public health measures will be needed to keep the virus contained until there are vaccines or effective antivirals.

The more we work together and take proactive steps to prevent spread of COVID-19, the sooner we can get back to work and get our economy back on track.

Quarantine — If you or a family member have been exposed to the coronavirus or gets sick with COVID-19, you could find yourself in a mandatory 14-day (or longer) quarantine. You won't be allowed to leave your home, even to run errands. Right now it feels like we are all in an extended quarantine but any re-opening of the economy will require us to return to strict containment measures including 14-day quarantines for those who are exposed.

Isolation — If someone in your home starts to feel sick they should isolate themselves inside the home, using a different bedroom or bathroom then others in your household, if possible. You can find good information on the CDC website to help you protect others in your house.

We shouldn't be staying at home or distancing because we're scared. The individual risk to any one of us is low. We are taking these actions because we need to protect those of us who are at a higher risk. The speed at which this disease spreads throughout our community makes a big difference in terms of how many people are sick at the same time and whether or not we have enough beds for all the patients who need care. Even healthy people can get very sick with this virus and most of these patients can and will survive and heal if they have the right medical support. If we let the virus "run its course" we won't have enough hospital beds or ventilators to help people survive.
Coronavirus Symptoms and Risk
Coronavirus Screening and Testing
Coronavirus Treatment and Recovery
Daily Life During the COVID-19 Outbreak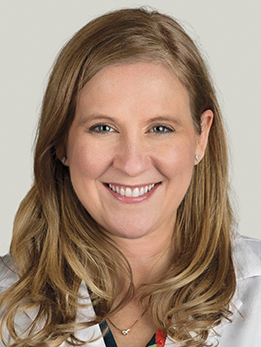 Emily Landon, MD
Dr. Emily Landon specializes in infectious disease, and serves as Executive Medical Director for infection prevention and control.
Learn more about Dr. Landon.
Support UChicago Medicine's COVID-19 Response Fund
Help support our dedicated healthcare workers on the frontlines of the COVID-19 pandemic, as well as the adult and pediatric patients and families who are affected.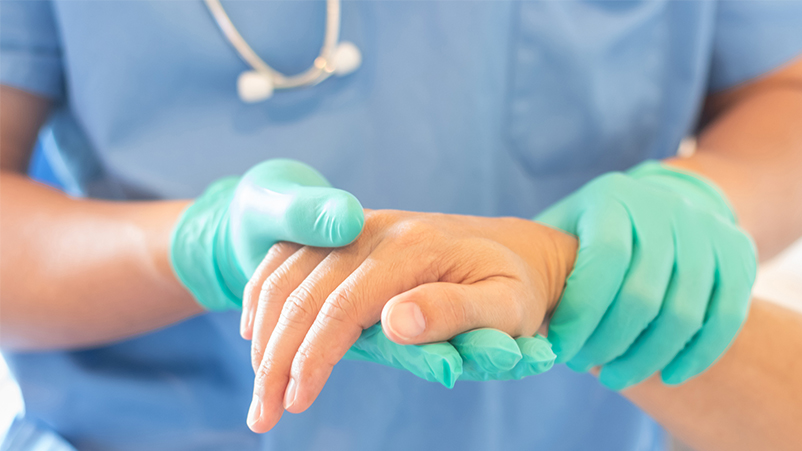 Learn More About COVID-19