Skip to content
Sickness doesn't fight fair. Neither do we.
The University of Chicago Medicine has launched a new brand marketing campaign to highlight its role at the forefront. The campaign reinforces the academic health system's commitment to advancing healthcare and its relentless quest to finding answers to the most difficult medical problems that patients face.
The campaign features UChicago Medicine physicians, nurses, researchers, technologists and other care team members who represent the diversity of our services and expertise.
The theme, "Sickness Doesn't Fight Fair — Neither Do We," captures the emotions that patients and families feel when confronted with a life-threatening battle against cancer, heart disease, Crohn's disease and other illnesses. It portrays the unwavering dedication of UChicago Medicine's clinical care and research teams to helping patients overcome life's most daunting health challenges.
The campaign features new television commercials, print advertisements and billboards, as well as digital marketing on social media platforms. Rather than using narration, the TV commercials feature a soundtrack recorded with the South Side's Chicago Mass Choir performing "Survivor," a song written by Beyoncé during her time with Destiny's Child.
World-renowned photographer Sandro Miller directed the TV commercials and created the campaign's striking portraits of UChicago Medicine physicians. Miller, a cancer survivor treated at UChicago Medicine eight years ago, also provided creative direction for the health system's last brand marketing campaign in 2018.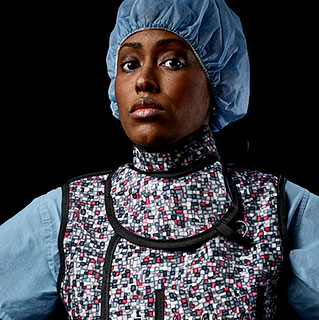 News from UChicago Medicine