Skip to content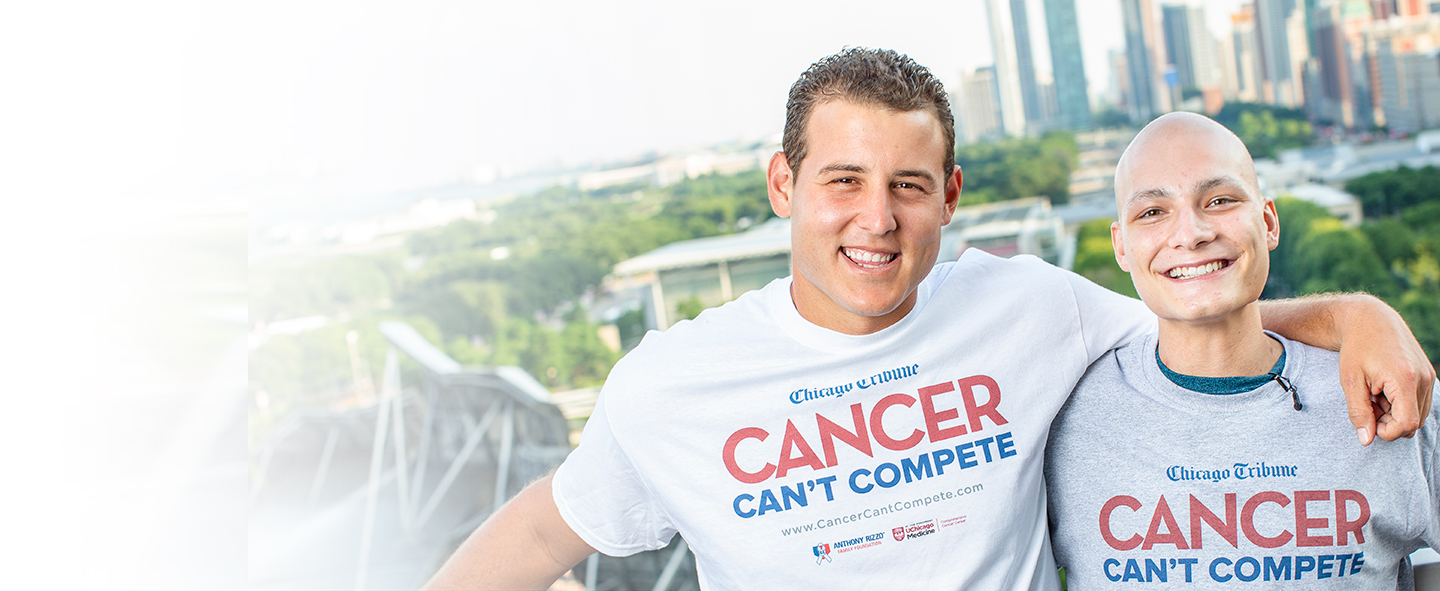 Cancer Can't Compete
Cancer survivor Anthony Rizzo is teaming up with the Chicago Tribune, along with the Anthony Rizzo Family Foundation, Mariano's and the University of Chicago Medicine, in a campaign to raise money for cancer research and support for families as they fight cancer together.
With all of us working together, cancer can't compete.
Donate Now
Game On Against Cancer
After Anthony Bendy was diagnosed with Hodgkin lymphoma, his family surrounded him with love and support. He also got a little help from Cubs first basemen and cancer survivor Anthony Rizzo. Now the two Anthonys are teaming up to fight cancer together.