Hematology and Oncology (Cancer) | More
Clinical Associate of Medicine
Comprehensive care team of physicians and advanced practice nurses providing care to adults and children, two years and older. PHA providers are independent medical practitioners and are not employees or agents of Ingalls Memorial or the University of Chicago Medical Center.
Close
708-915-2273
Request an Appointment
Refer a Patient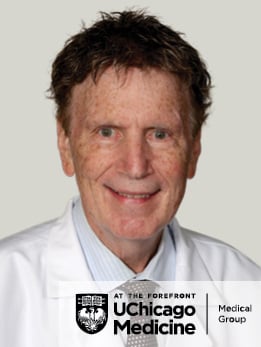 Mark F. Kozloff, MD, has more than 30 years of experience treating many types of adult cancers. He works on a multidisciplinary team of experts in the Center for Gastrointestinal Oncology where he specializes in the treatment of colorectal malignancies.
Dr. Kozloff's clinical research focuses on new drug developments for colorectal, pancreatic and lung cancer. He has co-authored more than 100 scientific papers, abstracts, and letters examining the efficacy, safety and effects of drug therapies for cancer.