Visitor Information & Resources
Visitor Information & Resources
Welcome to the University of Chicago Medicine. Our goal is to ensure your visit is as enjoyable as possible. We're here to meet your needs and put your mind at ease.
Patient & Visitor Guide
Our Locations
Information for Patients
Welcome to Hyde Park
Chicago's South Side is a unique collection of vibrant, culturally rich and diverse neighborhoods. Our home is in historic Hyde Park, known for tree-lined streets, stunning architecture and the main campus of the world-renowned University of Chicago.
Blood Donation Is the Gift of Life
A constant supply of blood is necessary for the life-saving treatments needed by many UChicago Medicine patients. Our on-site Blood Donation Center features comfortable reclining chairs, personal televisions and free snacks and drinks for donors. Call 773-702-6247 to schedule a donation appointment.
Learn About Donating Blood or Platelets at UChicago Medicine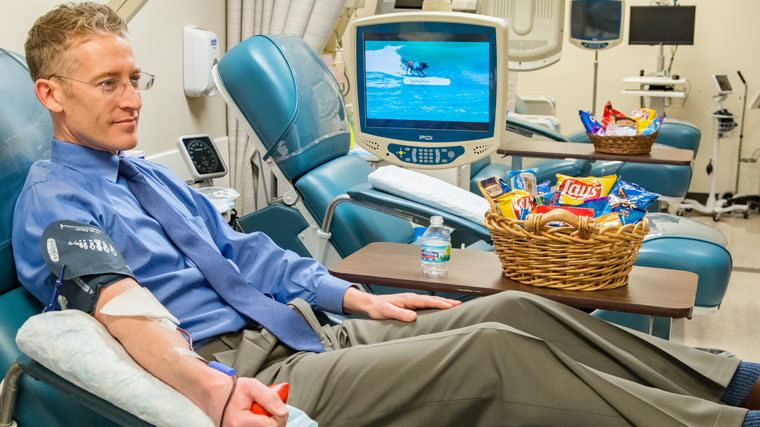 News from UChicago Medicine