Pediatric Neurology & Neurosurgery

Life-Changing Neurology and Neurosurgery Care for Children
Our pediatric neurologists and neurosurgeons work closely together to coordinate effective, comprehensive and innovative treatment plans for children with neurological illnesses. As leaders in pediatric neuroscience research, our experts are also aggressively exploring new strategies to optimize and individualize care for the entire spectrum of pediatric neurological disease.
Distinguished Expertise in Pediatric Neurology and Neurosurgery
At the University of Chicago Medicine Comer Children's Hospital, our neurology and neurosurgery experts provide exceptional care for the most challenging pediatric neurological diseases.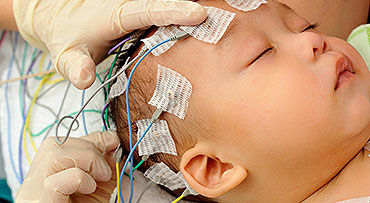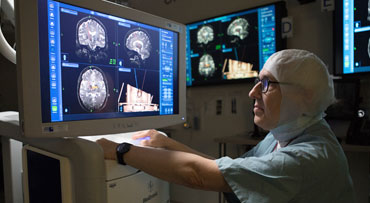 Close Dialog
Conditions & Services
Multidisciplinary programs devoted to specific neurological problems bring various specialists together, which makes it easier for children to receive comprehensive, coordinated and individualized care.
While our experts care for the full range of neurological conditions, we are particularly recognized for our treatment of brain and spinal tumors, congenital anomalies of the nervous system (birth defects), epilepsy (including intractable epilepsy), hydrocephalus, neurofibromatosis and tuberous sclerosis.
Diagnostic Accuracy & Precision
By mastering the latest advancements in neurological imaging and testing, our experts routinely confirm — and correct — diagnoses with confidence and precision. Armed with an accurate diagnosis, our team creates and customizes the most effective treatment plan for each child.
Complex Neurosurgical Care
Parents from around the world bring their children to our team for neurosurgical treatment of the most challenging cases. Our expertise ranges from standard approaches for removal of brain and spinal cord lesions to advanced computer-aided and minimally invasive techniques.
Neurological Conditions in Children We Treat
Chicagoland Children's Health Alliance
A collaboration among the University of Chicago Medicine Comer Children's Hospital, Advocate Children's Hospital and Pediatrics at NorthShore University HealthSystem
The three organizations are committed to seamless, multidisciplinary care for children and their families. Our collective neurosciences team delivers compassionate and leading-edge care close to home that leads to the best outcomes for children, adolescents, and young adults.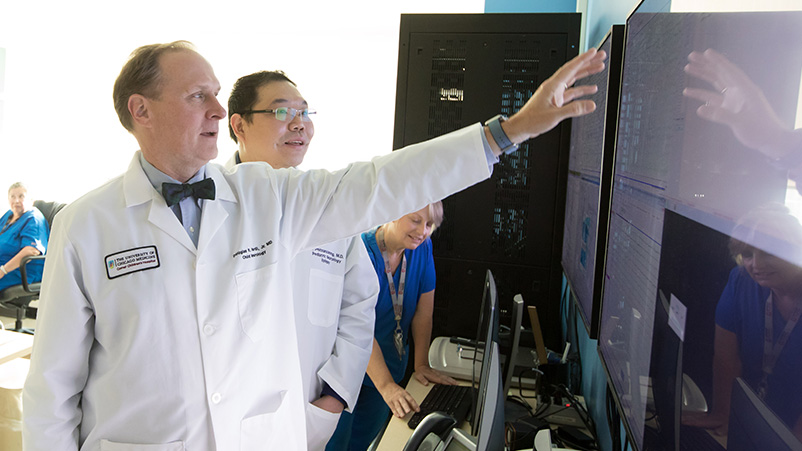 Pediatric Neurology and Neurosurgery Locations in Chicago, South Suburbs and Merrillville
Request an Appointment
The information you provide will enable us to assist you as efficiently as possible. A representative will contact you within one to two business days to help you schedule an appointment.
To speak to someone directly, please call 1-773-702-2123. If you have symptoms of an urgent nature, please call your doctor or go to the emergency room immediately.
Pediatric Neurology & Neurosurgery Articles